What is the right way to treat your Leo guy if you're really feeling intense feelings for him? Keep reading for useful information on how to date a Leo man.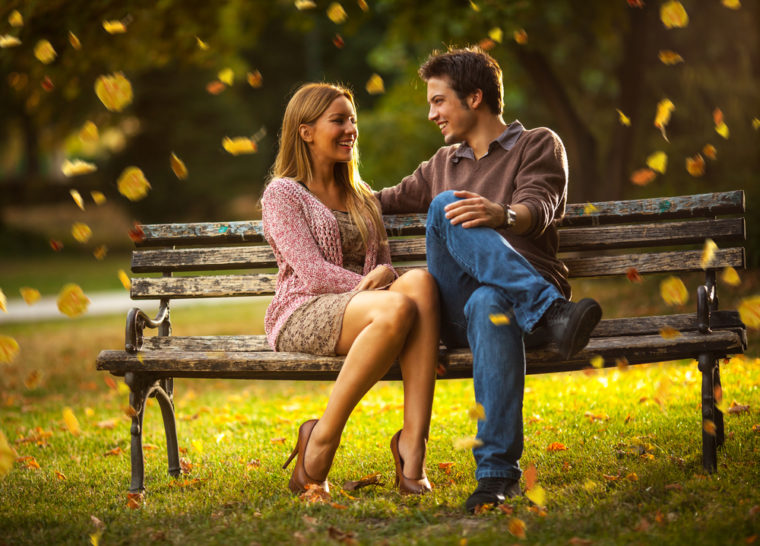 What is the right way to treat your Leo guy if you're really feeling intense feelings for him? What can you do to make him want to be with you? What are the right moves to make and get him lusting for you? Keep reading for useful information on how to date a Leo man.
Get His Attention by Looking Your Best
Whether you're going on your first date with the Leo guy or you've been on a few dates there is something you definitely need to do every single time you see him. Dress your best!
You want to make sure your hair is always really tidy, neat, and beautiful. Make sure your make-up looks on point, and the way you dress is classy as well as appealing.
Leo men love beautiful women and tend to gravitate toward those that look like models that have just stepped off a runway. That doesn't mean that you always have to look like this.
It does mean however, he expects you look your best every time he's with you especially if you two are going to be in public. He loves showing off and that also means he loves to show his date off.
Dress like you're going to be seen by lots of people and it's important like a job interview or classy event. You can wear jeans and t-shirts but make sure they're fashionable and neat.
You'll still need to have your hair, make-up, and even nails done so that you absolutely look stunning. He'll appreciate the effort and it will make him feel like a very lucky man to have you on his arm.
Looking your best also includes wearing sexy lingerie for him when you finally take the plunge intimately. Wear really classy yet sexy underwear underneath your beautiful dress or whatever you're wearing.
Heels will definitely make a huge impact. You can perhaps saunter out of the bathroom with only your sexy teddy underneath with your hair tousled and make up freshened up as well as heels.
The man will have a very hard time controlling himself. He will want to grab you and take you pretty quickly. Let him! He wants to take the lead and be in control enough to pleasure you. He gets pleasure from watching you enjoy him.
Compliment Him Often and Make Him Feel Successful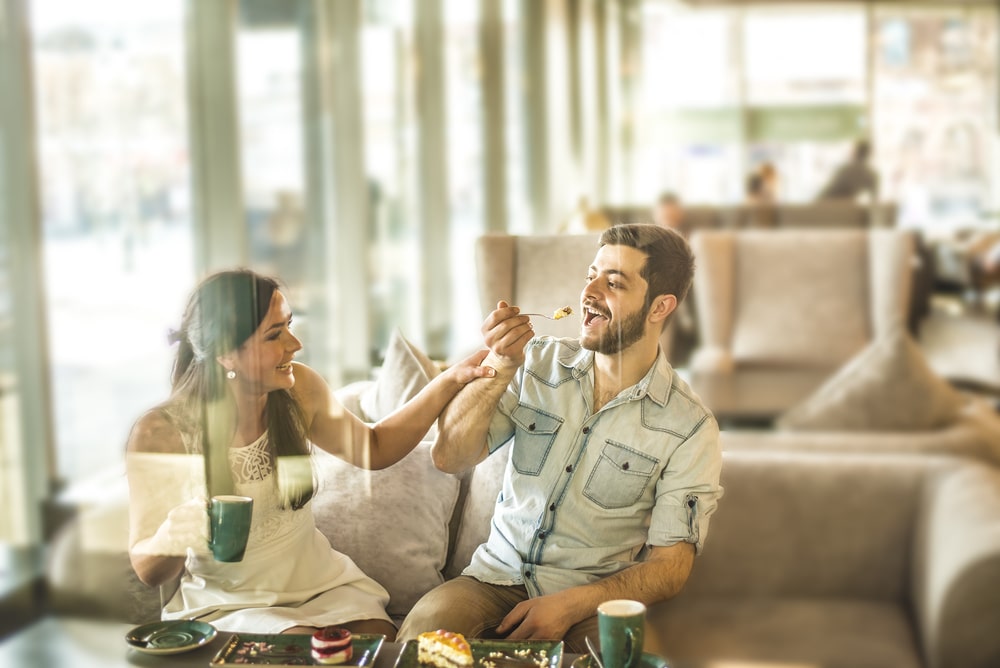 The Leo man is often seen pleasing the crowds. He's good at what he does and will typically be successful with business or projects he puts his mind to. He's talented and he knows it.
He's exceedingly sexy and he knows that too. He will want a woman to give him credit where credit is due in his mind. That means that when you're with him, he wants to hear good things about himself.
Yes, this is egotistical but hey, if you experience time with the Leo man, you almost won't mind giving him the attention he craves. He'll make it totally worth your while.
He's romantic, he's going to do everything he can to make you feel good when you're with him, and he's going to make sure you're always smiling around him which makes it totally worth telling him how handsome he is.
Laugh at his jokes, show him that you're happy to be with him, and let him feel he's the only guy that can make you feel as amazing as you do. Ultimately he wants to be the guy that fulfills all your wishes if he can.
He wants to see you smile and feel really happy. It gives him a boost of confidence and makes him feel like a true man. The more you give him positive feedback, the more he'll provide you with all you could wish for.
Also showing him support for his dreams and goals are a definite plus as well as necessity. He can't be with someone who doesn't believe in him and doesn't think what he's doing is the right thing.
Invite Him to Social Gatherings
The Leo man loves to be social. He will always do very well in just about any social setting you put him in. He wins over the crowd and this includes meeting your family for the first time. They will love him!
He knows the right things to say, the right way to joke around that will make people laugh, and will typically make anyone around him very comfortable. He's definitely the life of any party.
He will absolutely adore it if you invite him to any social events you have coming up whether it's a company gathering or just friends getting together to do something really fun.
Leo man is all about having fun and enjoying life. He'll be so happy that you wanted him with you wherever it is that you're going. He loves showing his woman off anyway so this all sort of glues everything together.
Whatever you've got going on, don't be nervous about asking him to go with you. He'll more than likely tell you with great pleasure "yes!". Not only that but he'll make a hell of a good impression your family, friends, or co-workers.
Everyone loves this guy. You don't have to worry about anyone feeling uncomfortable or disapproving of him. It's not going to be very likely. Unless he shows his sour side, you will get amazing results.
His sour side typically doesn't come out when he's in social settings so you really don't have to be concerned about this part. He'll do this at home behind closed doors or vent to you.
Attention and Affection is Important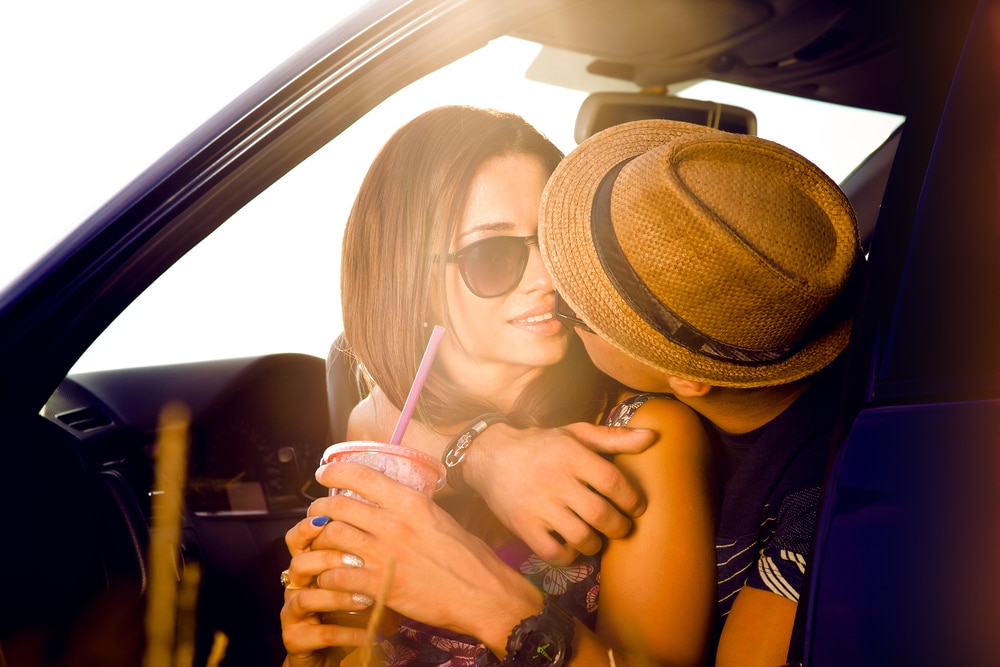 Don't ever forget to give your Leo guy lots of attention. He craves it and he feels he needs it to keep doing all the good things he does. If he ever feels you are neglecting him or blowing him off, he'll be unhappy.
If he becomes unhappy, he'll make sure you're as equally unhappy. So remember to give him lots of compliments, make him feel like a King and he'll repay you with making you feel like his Queen. Great joy can come from being with the Leo man when he's happy!
If you're just scratching the surface with your Leo guy, you should really learn all you can about his sign. It may help you in the long run. Click here for more details on him!
Share your story (or situation) with our community in the comment section below (don't worry, it's anonymous).
Wishing you all the luck of the universe
Your friend and Relationship Astrologer,
Anna Kovach
---
---
Similar reads