What exactly is the Leo man looking for when he's ready to date someone? What types of qualities attract him to be more than just friends? If you're trying to pin down a Leo guy that you're interested in, here are some tips that let you know what kind of woman Leo man likes.
Bold, Beautiful, and Brainy
The Leo man typically gravitates to women who are gorgeous, takes care of herself, always looks her best, does her best, and is very intelligent. He wants a woman who can keep up with him and be his partner in life.
Leo men like women who carry themselves well and don't allow anyone to treat them less than the goddesses that they are. She has confidence, does well at everything she tries, and keeps herself busy.
When I say look beautiful or gorgeous, I mean that you should look your very best. Make sure your hair is tidy, your makeup doesn't look trashy, and that you have self confidence.
He isn't the one for women who look fake, wear too much makeup, or dress like they're going night clubbing when they're going out to be active outdoors. She should always know the appropriate attire for the occasion.
Leo men love to go out and they certainly love having a woman that will complement him. He loves to show off and show off the sexy lady on his arm. He's very social and if you're not, you may not match with him.
You've got to be the type of woman that will always dress for the occasion knowing that he's going to want to go out and have a good time. Be up for spontaneity and create a bit of it for yourself as well.

Affectionate Even In Public
With the Leo man, he really loves to get out there and show the world who he is, what he can offer, and if he has a partner; show her off too. He will especially do this when he dates because he likes being a bit flamboyant.
When you are dating a Leo man, you're going to want to show him lots of affection and adoration as I've mentioned in previous articles. He is an attention sponge and has to have someone who will supply him with plenty.
That being said, you'll also need to be alright with going out quite often with your Leo guy. While you are out, you will want to show your affection for him, yes in public.
He wants everyone to know you're his date or his lady. To make him feel good about being with you, you will want to grab his hand, maybe give him a nice smooch, or grope his bottom.
Being frisky with him in public will turn him on and make him feel like you really care about him. I know it sounds odd but this really does work. He loves doing things like this in front of other people. It makes him feel good about himself. Read more facts about Leo man.
Leo man's self esteem is built on how other people see him and how they respond to him. He wants as much attention and focus as he can get from other people.
If he gets a new fancy watch, he shows it to everyone. His desire is that they'll tell him how spectacular it is or indicate how awesome he is to be able to get such a watch.
Yes, it can seem rather shallow for sure but if you want to date a Leo man, you've got to accept this about him. He wants a woman that will be eye candy for other men but prove that you're only his.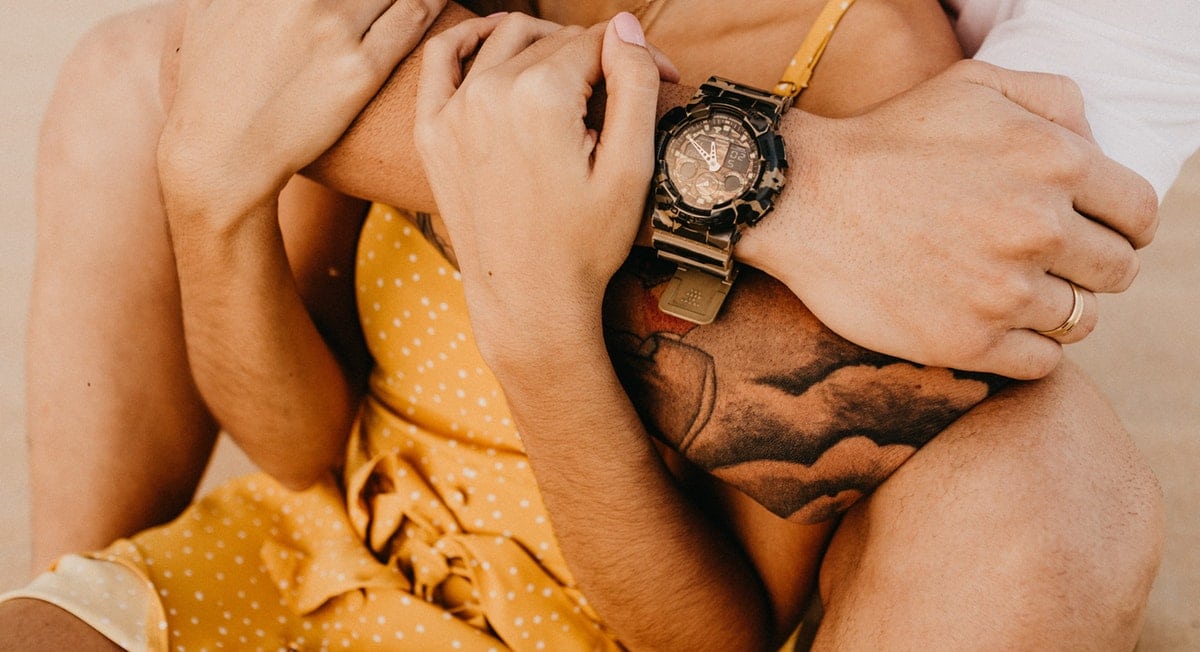 Loyalty and Commitment
Even when you're only dating the Leo man and not yet serious, he will demand that you are loyal to him. Basically you have to commit to him whether or not he's committed to you.
It's a double standard yes. He wants to know you're all his and that no one else can have you or spend time with you. He can get jealous even with your friends so be careful.
His idea is that you're all his even if he hasn't told you that he's all yours. He may still flirt with other ladies or even entertain the idea of someone else having the possibility of being the one for him.
You'll need to ask him for exclusivity if that's what you seek. If you do not, he may not give you what you want. Be forward and upfront with him. He needs to know you mean business and you'll be all his if he's all yours.
When there is no misunderstanding, a strong foundation can be built. He definitely needs to know and feel that you are loyal to him and that your heart is totally committed to his.
Feeling this confidence will help him to feel certain that the relationship is solid and has the capability to become more such as marriage or even living together for the future.
Over All Attraction
The Leo man wants a woman who will be all about him yet still maintain her own self image. He wants her to be independent and able to handle her own life including finances.
He wants her to be strong, beautiful, and all for him. He wants her to be outgoing, social, and go out with him often. He does have high demands but if you really care for a Leo man, you won't mind being this way.
Always be yourself, always tell the truth, and don't be afraid to tell him if you disagree with him. Don't let him walk on you or tell you what to do. He won't respect you if you don't stand up for yourself.
Show him affection quite often and give him appreciation for anything he does for you. Giving him props where props are due will make him feel really good and want to be with you.
Share your story (or situation) with our community in the comment section below (don't worry, it's anonymous).
Wishing you all the luck of the universe
Your friend and Relationship Astrologer,
Anna Kovach
---
---