Being courted by a lovely Leo is quite an experience, and I'm sure that those who have been charmed by one would agree! He's charming, warm, witty, funny, and just really nice to be around (for the most part). 
When you want to get closer to him and get more serious, there are things you should do in order to progress, instead of backsliding. Keep reading to learn more about the early stages of dating a Leo man. 
Staying Optimistic & Cheerful
The Leo man wants a woman who is full of delight, that will inspire him to keep pushing his own goals forward and being positive about it. He needs that extra push. 
A Leo man doesn't like a woman that complains a lot or has a bad attitude. He will steer clear of a woman like that if possible. When you're first dating him, you need to be very aware of how you act around him.
Try to keep conversation upbeat and fun. Being in a good mood helps him to stay in one or even in some situations, get into one. If you two go out somewhere, be courteous and uplifting with everyone you encounter.
He'll love this about you and he'll want to spend more time with you, which will inevitably lead to progress with the Leo man. Even when you're not feeling all that well you should try to be happy anyway.
I'm not saying you have to change who you are. If you are naturally not all that happy go lucky, then maybe a Leo guy isn't for you. He needs a woman to keep up with him and help keep him focused as well as lighthearted. 
State of mind is a big thing. The Leo man is so busy trying to be successful that he sometimes has nasty moods. By being around a beautiful woman who has optimistic things to say will help him snap out of it.
It doesn't always work and if it doesn't, just let him have time to himself so he can de-stress. He'll get back to you and then you can be happy with him again. 
Lavish Him With Attention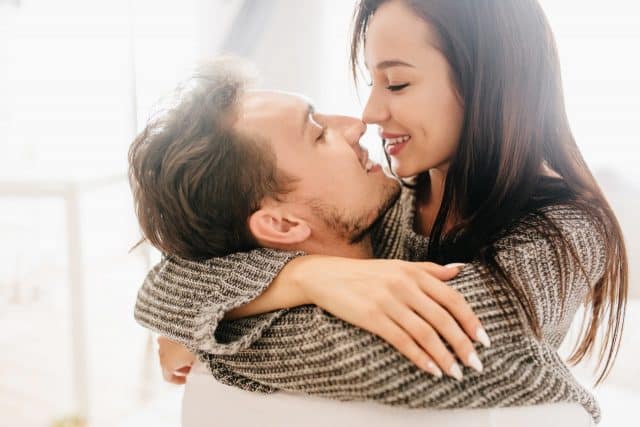 The Leo man loves lots of attention. It's very important that you make him feel desired, cared for, and that he's someone of significance in your life. Raise him up and help him stay there.
Yes, he wants to be a on a pedestal, as weird as it may seem. Leos require lots of adoration and fawning over them. Don't do it in a needy fashion though. You have to do it in a way that he genuinely believes.
Saying things like "wow, you wear those jeans well!" is a great way to flatter him without sounding needy. It also lets him know you're checking him out from head to toe (which he will also love!). 
You can even get touchy with him. I wouldn't get handsy feely on him, but you can touch his hands, shoulders, or lean in to tell him a secret. Getting close to him like this tells him you want him.
Remember to tell him that he's an amazing guy that you really enjoy spending your free time with. He needs to hear that you appreciate the time you spend together. It will make him want to do it more often. 
I wouldn't say smothering him is a good idea. Do it moderation so that it seems natural. If you do it too much he'll think that you're just too pushy and he'll definitely turn cold.
Adorn Him With Gifts Or Eloquent Fun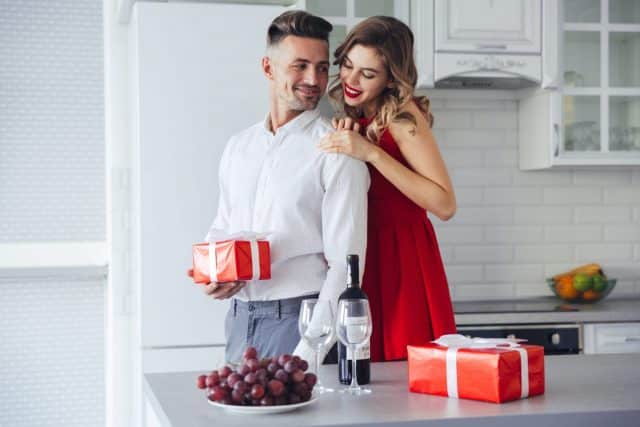 Another way to entice the delicious Leo man is to take him to a place that he will totally enjoy. Bring him to a party where there are plenty of high level people.
That may mean an expensive club, restaurant, etc. He loves high class and will appreciate you for understanding this about him. It will make him see how considerate and sweet you actually are.
You can get him really nice gifts or gift cards as well. As long as he's into you, he will accept them and be very happy about it. He loves fashion items or accessories, like watches, tie clips, cufflinks, or anything that makes him look sharp.
If you have the chance to take him to a ball, do it! He'll absolutely have a blast and be so happy you took him. A chance to dress up and have you dressed up with him will make him feel like the king of the world.
Showing you off is something he'll love to do as well, so trying to take him somewhere he will really love shows him your affection and he will appreciate the time you took to plan it. 
The Leo man wants to feel as though he is "the man." Anything you can do to make him feel he's your "man" will definitely pull him in closer. The only time that doesn't work is if he's not into you. 
You should be able to tell if he does like you or not because he will close off or back out if he isn't into it. When he is interested and likes you, then he will put in effort to make you know how he feels.
Be Romantic & Sexy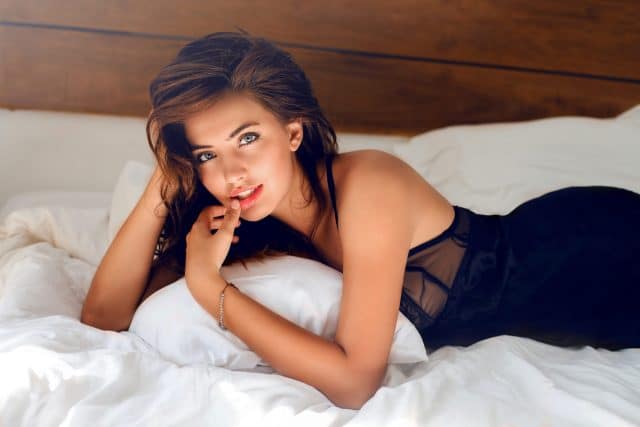 Leo men want romance. They themselves are typically quite romantic. They want to treat you very well, make you feel safe, happy, comfortable, and they want you to enjoy their presence.
It would be a real treat for you to do something romantic for him in return. You can offer him a full body massage. Whether you do it or pay for him to go to a spa, doesn't matter. 
Of course, he'd love it if you put in the effort yourself, because it does mean more but he won't turn down a trip to the spa either. He loves being spoiled and either way you're looking good.
Giving him your own hands-on massage may lead to something more… in which case, you really win! He's one for that physical touch and it may help you two be more intimate with each other.
Once he's knows it's alright to do this, he will definitely take you up on it. You can also use fragrant body oils that help him to feel relaxed and soothed. It will still arouse him, so don't worry about him falling asleep. 
Be sure to wear sexy lingerie under your clothes in case there is an opportunity to get frisky. You never know with a Leo man. He may spring it on you out of nowhere, or you may spring it on him.
Being prepared is not a bad thing. Also you want to look your best for the first time he sees you without your clothes. It leaves a lasting impression in his mind! 
Read next: 4 Ways to Get a Leo Man to Open Up to You
Final Thoughts
The way to a Leo man's heart is to give him lots of tender, loving care. He eats it up for breakfast, lunch, and dinner. But don't go overboard as in being very specific of things you like about him just yet.
When you adorn him with lots of attention, you want to make sure that you're letting him know you are attracted to him, but not sounding like a depraved lunatic. 
Find balance and be sure that you are on point with your flirting, your maneuvers and your touch. Once he knows you dig him, he will most likely take the wheel.
Not all Leo men will move quickly once they know, but most of them will. Just be really smooth, show him how smart and motivated you are, and you will make progress with your Leo man. 
He's a lover at heart, and wants to be loved in return. If you are someone who doesn't mind giving this guy lots of your time and efforts, you'll be well rewarded by him.
He's a beautiful soul, who will show you the world if you let him. He's fierce about his love and you'll know it. He loves hard, when he finally does fall. He can get excited in the process of falling.
Sometimes he makes the wrong choice because he's so enthralled. However, he comes to his senses and sees the truth for what it is. As long as you're showing him that you're a real go-getter and hard worker, he will love it!
Leo men are gorgeous men. There is no denying that fact. When you're lucky enough to date one, give him what he needs so that he feels secure in staying with you. 
Speaking of gorgeous Leo men, did you know that adorably funny actor comedian Andy Samberg is a Leo? Man that smile is something else! I be his sexy roar is magnificent. 
Have you been dating a lusty Leo man? What have you been doing to reel him in and make fantastic progress? Tell me all about it! 
Share your story (or situation) with our community in the comment section below (don't worry, it's anonymous).
And check out my Leo Man Secrets, right here to learn more about your lively and charming Leo man!
Wishing you all the luck of the universe.
Your friend and Relationship Astrologer,
Anna Kovach