Leo men often show their love through gifts and huge displays of affection. Here are some perfect gift ideas for the Leo in your life!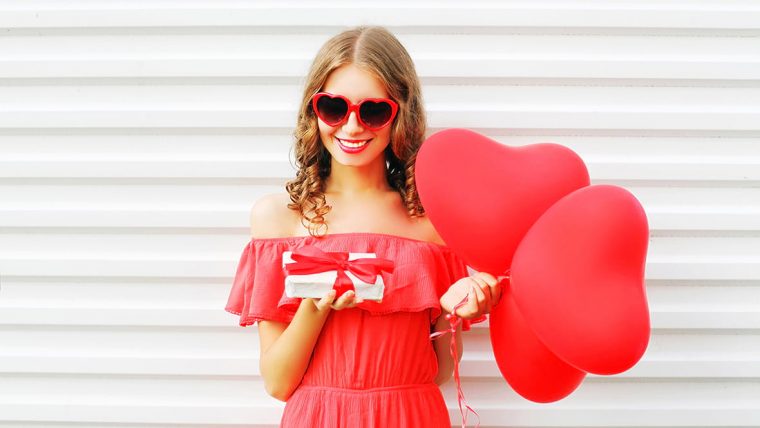 If you're dating a Leo man, you're probably being spoiled rotten! Leo men often show their love through gifts and huge displays of affection. Now, it's time to give back. How can you make him feel as special as he makes you feel? Here are some perfect gift ideas for the Leo in your life!
There's nothing like being loved by the charming, affectionate, loving Leo guy! When he wraps his arms around you, it's bliss. You want to make him feel cherished, and what better way than to give him a gift? 
As they say, the gift is often in the giving. Watching the smile spread across your Leo fella's face is incomparable! A Leo man loves being spoiled like no one else. That's because he knows how to do it for you! Now, it's your turn! 
The Leo man adores attention, so there's nothing that makes him happier than knowing you have been thinking of him. 
Whether it's his birthday or just a gift to say "I love you," here are a few of the gift ideas I'd suggest for the Leo man—taken from my years of experience as a relationship astrologer working with women like you! 
7 Perfect Gifts to Give Your Leo Man
1. A High-Quality Clothing Staple
Let's face it: Leo men can be some of the vainest around! This is one guy who loves to preen and prance around, looking as handsome as he can possibly be. He probably has a wardrobe to rival yours.
Getting him a beautiful, well-made piece of clothing is perfect for the Leo man. A sleek jacket or a sexy new pair of jeans will have him appreciating you all the way. You can get creative—remember, he likes to stand out and look different in some way—while still maintaining a classic vibe. 
This means he won't mind a bit of color, glitz, and glam, so don't be scared to go to town with him! 
2. Jewelry He'll Use
A Leo's favorite color is often gold or yellow. And his favorite metal will often match—though you can never go wrong with platinum! 
A masculine bracelet or chain, a good pair of cufflinks, or an engraved watch will make him feel like the king of the world. 
Add a thoughtful touch like his initials or your anniversary engraved on the item—he'll love the thoughtfulness and the beauty of the gift! 
3. Beauty Products
Many Leo men are proud of their manes. And even if he's bald, he likely takes good care of his scalp and skin.
That doesn't mean he loves shopping for product, though! Take that off his hands by getting him a luxurious new shaving cream, cologne, hair product, etc. Alternatively, you could book him an appointment for a facial or a hair cut.
If you're feeling extra romantic, you might even want to give him a relaxing head massage after his pamper session! 
4. Good Music
A Leo typically loves to dance. He might love to sing, perform, and act, too. Buying him some good music he hasn't heard or doesn't own is a surefire hit. Alternatively, sign him up for a vinyl subscription or a year's worth of access to a music app. 
Check out his music collection and think about your past conversations. Is there something he's always wanted on vinyl? Maybe a limited release or live session from his favorite group?
Even better if you strike up a dance session with him when you play the new tunes!
5. Tickets to a Concert or Play
The other thing that a Leo man almost always loves is seeing a good live act. He's quite theatrical himself, so it's likely that he'll think he's part of the show! Leo men just love having a good time, all the time.
He'll appreciate the kind of show where it's over the top and full of glamor. Never take him to anything boring where he can't dance, sing, clap, or be engaged!
6. A Fancy Dinner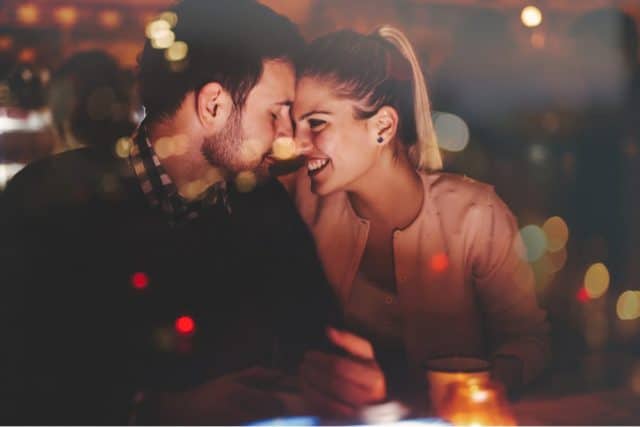 Leo men are indulgent, and they adore lavish dinners at fancy restaurants. They adore the feeling of being special and being treated well at an upscale eatery. 
Taking your Leo man out to a delicious, trendy, and upmarket restaurant will more than suffice for a wonderful gift! Let him know that it's all on you, don't skimp, and insist on paying. Hit all five courses!
For something extra-special, try finding a brand new place you've never been or somewhere that's getting some buzz in your area.
For a lower-key but still luxurious evening, take him to a spot where you can be totally alone with a bottle of champagne and a starry night sky, followed by some decadent nibbles such as caviar or a rich cheesecake.
Read next: 5 Guidelines for Saying "I Love You" to a Leo Man
7. Cologne
Leo men love to smell nice! They want to leave an impression wherever they go. 
If he has a signature scent, you could stock him up on it or get him the accessory products like lotion. If he's more open, try a new scent from your or his favorite designer.
Yes, good fragrances cost am arm and a leg, but no one ever said that dating a Leo man would be cheap! Go for woodsy, masculine scents, and you can't go wrong!
What are your go-to gifts for the man in your life? I love to hear from you, so please go ahead and share your story in the comments! 
If you'd like to learn more about these warm, proud, and magnificent Lions, check out my blog!
https://Leomansecrets.com/blog/
Your friend and relationship astrologer,
Anna Kovach
---
---
Similar reads