What can you possibly do that will make that charismatic Leo man pay attention to you? I'll tell you, it's not as hard as it may seem! You simply have to come out of your shell a bit and be bold.
Is it the way you flirt with him, or how you dress? He does love a beautiful woman, so looking your best is a good start… 
You may want to keep reading to learn the eight secrets to get a Leo man's attention. Don't miss out or he will move on to someone else! 
8 Secrets To Get A Leo Man's Attention
1. Dress Beautifully & Smell Delicious
Since Leo men are often attracting women left and right, you have to stand out from the rest and lure him in! One way to do this is to dress your very best. Make sure everything from your outfit, scent, hair, and makeup are all on point. 
The Leo man is the king of jungle, which means he likes regal colors such as royal purples and blues, rich reds, and gold. These are colors of powerful and will make you stand out!
Now comes the part where I suggest a certain scent to catch your Leo man's attention and have literal heads turning! Vanilla is a great warming scent to try out and it will invite him in.
A rose scent will also make him feel like he's into your beautiful garden. It will stick with him. There are spicy scents he also can't resist, like cinnamon. 
You can wear these scents in a perfume or essential oil. Just make sure you have enough on that he can smell but it's not overbearing. You want him to get closer to you, not to be overwhelmed by your scent.
Put these scents behind your ears, a little in your hair, and between your breasts. Lure him to you with these delicious fragrances. He won't be able to ignore you or resist you.
Be sure to look sexy but classy. He loves a woman in a long dress with a nice cleavage cut. The elegance is a real turn on and trust me, he'll pay very close attention to you. 
2. Keep His Attention With Straight Talk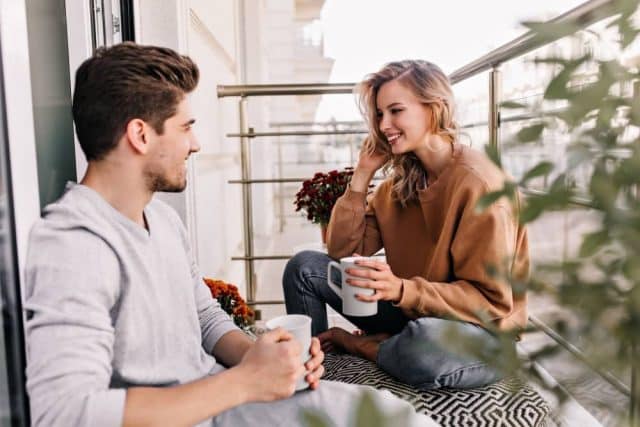 The Leo man loves a woman who knows what she wants and actually lets him know if it's him she has her eyes on. He wants you to flirt with him and pay him compliments.
Stand apart from the other women trying to win his heart by making him laugh and telling him in some sort of way that you would like to get to know him better. Letting him know you like him gets him interested.
In fact, a Leo man would prefer that you let him know what your intention is so he doesn't have to guess. He'd rather know than try to play any games.
Once you open up the door by letting him know you like him, he will start to pursue you. Just be patient with him, as it doesn't always move as quickly as you may like.
Then again, he could move at lightning speed if he's really into you. It could go either way, but the important part here is that you give him the green light so he can proceed to chase.
Always be open and honest with him both in the beginning when you're trying to get the Leo man's attention, but also after you've landed him. It's really crucial to a relationship with a Leo guy.
3. Give Him The Spotlight
It comes as no surprise that the Leo man loves the limelight. Not only does he crave being the center of attention when he goes out, but he loves being the only one you're giving your attention to.
He wants to be in your spotlight. Give him lots of attention and affection. He loves it! Flirt with your Leo guy, touch him, and make it known in an unspoken way that he's the one for you.
This is one of the biggest secrets to getting a Leo man's attention. Trust me on this! They want to hear how awesome they are… and how handsome, sexy, and funny. 
Ultimately, the Leo man needs to know that he's the only one for you when he wants to be with you. Do your best to make him feel important. It fuels his ego and his self-confidence. 
It's pretty easy to make the Leo man the center of your Universe if you're really into him. You don't have to literally do that but rather, make it seem that way. He will definitely notice and appreciate it.
4. Vulnerability Is Sexy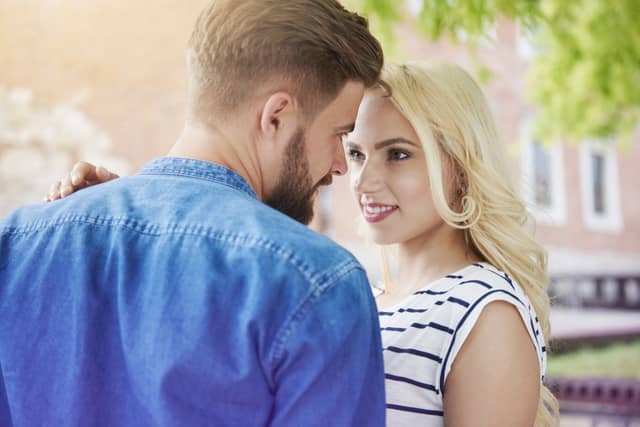 If you really want to get a Leo man's attention, you've got to open up to him. He needs to know that you trust him with your most delicate memories or secrets.
Whatever it is you want to share with him, let him know that he's the one you want to be vulnerable with. He will appreciate and it will also get him to trust you.
Trust is an important thing for Leo man. He's someone who pays attention to intention. Your intention should be opening up with him so that he can get to know who you really are.
He wants to know that inner beauty you have too. If you really want him, you've got to let go of control a bit.
In order for a Leo man to open up to you and be heartfelt, you've got to lead by example. Let him see that you're willing to be open to him. 
5. Embrace Your Social Butterfly
The Leo man is typically very social. He wants to have a woman who is also social, or at least indulges him in going out together. 
Leo loves to get out there; he loves to be seen and heard. He also wants to have a beautiful woman on his arm to show off. You've got to be this woman or he'll soon be searching for someone else to fill the position!
What you don't know, is that if you refuse to go places with him, he will ask a female friend to take your place in this role. He doesn't ever want to go alone unless he's fishing for a new partner.
Now, what's worse for you? Do you want to share him with a female friend? Can you trust her? 
If that makes you uncomfortable then you're going to have to suck it up go with him sometimes. It's not an expectation to always do it but doing it often will fill him up.
6. Try A Bit of Optimism For Your Leo's Sake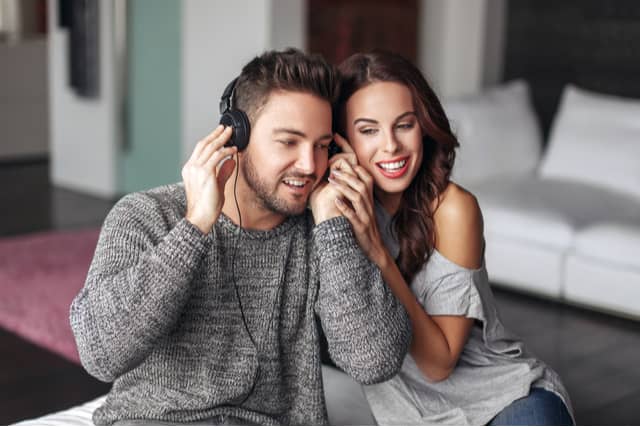 You may have noticed that when a Leo man is in a bad mood, it's pretty grim. I can also tell you that if you're negative around him or bring him down in some way, he will resent you for it.
You've got to be optimistic around him as much as you can. Toxic positivity isn't where I'm suggesting you take things, but you can try to lift him up a bit more. Show him with your own actions that there is always hope.
He's a fire sign, so for the most part, he does tend to be positive but there are days where he may feel off. Everyone has their bad days.
When he's being down on himself, lift him up. He will appreciate this greatly! The Leo man needs reminding how terrific and successful he is from time to time. Yes, this can seek like a stroke of the ego but hey, do it! 
Suggest to him that he's an amazing man that can do just about anything so there is no reason to feel down. That reminder will make him really appreciate you as a woman and partner. 
7. Honest Flattery Gets You Everywhere With A Leo
This can be a bit tricky but if you're really honest with what you say, he'll know you're sincere in your compliments. If he senses you're not being authentic, he will see you as phony.
It's always best to make yourself someone he can depend on for feeling better, feeling uplifted, and feeling attractive. 
Leo men become deeply depressed if they lose their sense of pride and honor. He needs a mate who will always make him feel amazing. 
When you're trying to attract him, find things you really dig about him and give him compliments angling toward those.
Tell him how sexy he is, how he makes you feel when you're around him, how you love hearing his voice, and look forward to some time with him. 
Read next: The Best Places to Meet a Leo Man If He's Your Perfect Zodiac Match
8. Impress Him With Your Independence
Something that you must know about the Leo man is that you should not be always-available for him. If you answer his beck and call, he will likely think you're weak or clingy. He might even like it at first, but it will get old eventually.
The Leo man wants a partner who is going to have her own life outside of her guy. When he wants to ask you out play hard to get. Pencil him in for a date. Tell him you'll get back to him. 
There is nothing sexier than a Leo man chasing you. Trust me when I tell you that it's really hot! 
Even after you secure him, you're going to want to keep your independence. Make other plans, do things with your friends, work on your own career, and be your own woman.
This impresses him in a very inspirational type of way. He wants to see you strive to achieve your goals. 
I hope this helps you understand better how to get a Leo man's attention. It's pretty easy and as long as you follow the steps, you'll win him over! 
And if you're still struggling with love and having trouble with securing a Leo guy, then I have just the solution for you. I am not offering private VIP consultations to my readers, where you can get the one-on-one guidance and answers to the questions you've been after. Check it out right here, I still have a few open slots. 
What have you got to lose? Your one and only won't wait for you forever!
I wish you all the luck in the Universe on your journey.
Your friend and Relationship Astrologer,
Anna Kovach