To know what a Leo man wants in a marriage, you must first understand him, inside and out. This can take time and effort on your part. Are you ready to do that? Good! I'm ready to help you.
In this article I want to share with you seven key things a Leo man wants in a marriage so that you know what the requirement is. I encourage you to keep reading so you can learn all you can!
7 Key Things A Leo Man Wants In A Marriage
1. Great Love & Tenderness
Marrying a Leo man requires a partner who will be affectionate and tender with him. He won't always admit that's what he needs, but it's definitely something he requires. 
Whether you're married already or thinking of marrying him, you've got to understand he needs the loving care only you can provide him with. He will always seek this from you.
When he's had a hard week at work and comes home to you, it's a great idea that you have him sit back on the sofa, bring him a beverage and perhaps treat, sit down next to him and tell him: "you've done your best this week."
Kiss him on the cheek and acknowledge how hard he works. The Leo man really needs this affirmation from you. You're the one he believes in most. 
Give him some tender loving care when you know he needs it. You'll get to know his moods and you'll get to know how he acts. This helps you to know how best to deal with him.
2. Supportive Love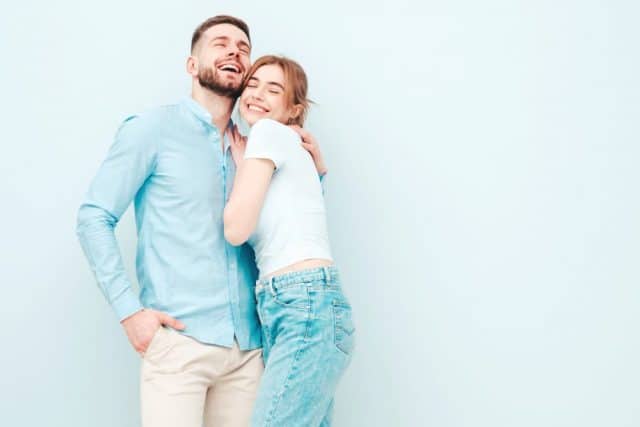 The Leo man wants a wife that will be supportive of him and his goals. He wants you to give him inspirational love and devotion. Loyalty is a huge thing for him. Being loyal includes being his supporter in all of his endeavors – whether they are big or small (good ideas and the bad ones!).
When he tells you what he wants to do or what he dreams of, he wants you to say: "I back you on whatever you decide to do." He wants to know that you've got his back.
You've got to be his adorable wifey cheerleader! Yes, I'm totally serious! He needs you to give him applause so that he knows that he's not alone. 
A Leo wants this in his marriage. He wants a built-in support system in which he can rely on anytime. Give him some pats on the back literally or verbally. Make him feel good!
3. To Always Be Open & Direct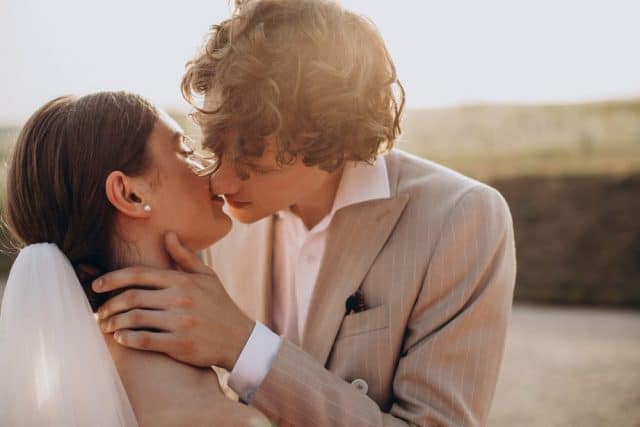 The Leo man isn't here to play guessing games. He wants a wife that will tell him what she's feeling and thinking. It's better for him to know straight up than to try to figure it out.
Trying to dig it out of you will frustrate him, so don't do that. Let him know upfront what it is that you feel or what you want. It doesn't do you any good to keep it from a Leo.
Don't wait for him to ask you what is wrong either. Be very direct in how you approach him. I wouldn't say yell at him though. Just keep a calm demeanor with him and give it straight.
Your Leo man will appreciate this. This is one of the major things that Leo man wants in a marriage. Always tell him the truth also. If he finds that you're lying, things will go very badly. 
Communication is a HUGE tool in either helping or diminishing your Leo man marriage, so be careful. Speaking up is always the best policy. You should expect the same from him. 
4. For You To Maintain Your Independence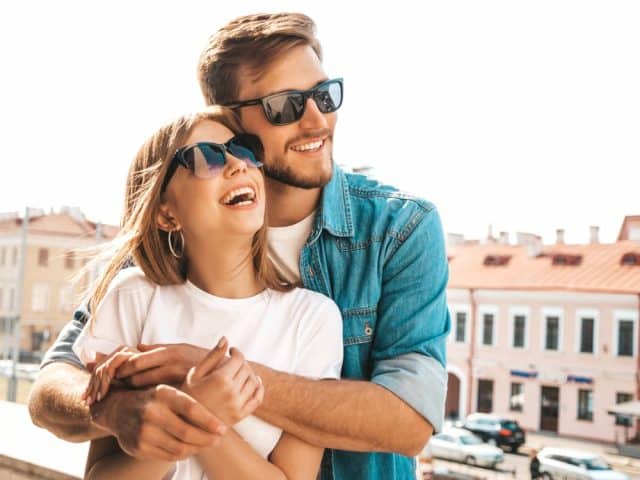 Unless your Leo husband or fiancé tells you that they want you to stay home while they do all the work, then you should never give up your own independence.
Keep your passion and drive for getting things done. If you have a successful career then you need to keep it alive! Leo men do not like women who are too laid back. He is very active. 
You definitely should keep your friends and time with them apart from your Leo. He would prefer you have some time away from him than to constantly be with him.
Take some classes, do activities with your friends and family, and do things on your own as well. It will keep your Leo man marriage healthy. When you lose your passion, you become different. 
When your attitude changes, the Leo man will notice and will take issue with it. Of course, talking to him about it may actually help. He may give you some sound advice or help you take a new direction. 
The Leo man loves to help his wife in distress, but not often. Use it sparingly and when you do, give him thanks. He wants to feel appreciated. 
5. A Strong & Self-Assured Woman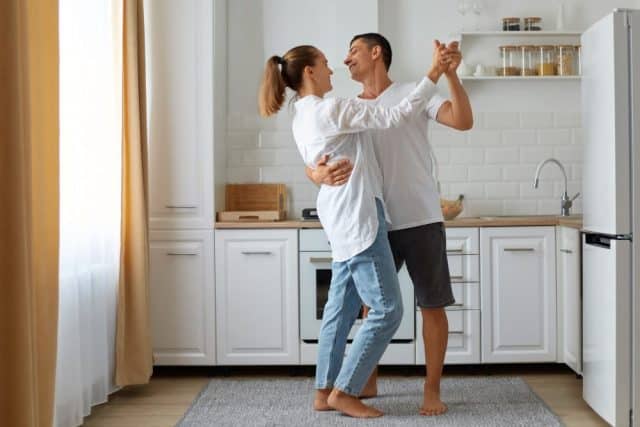 This goes back to being independent. Don't rely on him to be your cheerleader. I know that sounds one-sided, because he needs you to do that for him. The thing is that he wants you to be confident in yourself. 
Know what you want and go for it. If you start to feel yourself weakening, talk to him and find out what he thinks. There are many women who are married to Leo man but turn to their best friend for support.
The Leo man is excellent at giving advice for success, but when it comes to emotions and feelings, he's not that great. It's easier to turn to your best gal pal. 
Ultimately, he wants to see you like a lioness able to hunt on your and bring it home your successes. You will both be hunters in the pack, supporting each other and embracing each other's successes and triumphs. 
When I say "self-assured," I mean that he isn't the best for emotional support. He needs you to be strong within yourself. When you're not feeling strong, find a way to get back to it. 
Meditation, exercise, or talking to friends may help you more than he can with this sort of thing. 
6. A Social Butterfly
Don't worry if you're not the most social person. It's alright! What's important to him is that you compromise about going out with him in a social setting.
It's very important to him so doing something with him will show your Leo man the support he wants. He sees the two of you as a dynamic duo. You're his queen! 
I understand when you just don't feel like going out but just remember that if you deny him too many times, he may seek someone else to be "seen" with. 
Compromise is VERY important. Make sure he agrees that if you do these things for him that he will also spend time with you at home watching Netflix and eating pizza.
It has to be a two-way street for it to really work. Be sure it's fair otherwise you need to talk to him again and tell him: "I will do this for you, if you will do this for me." He needs the reminder sometimes. 
7. Creative Expression
Something that is near and dear to a creative Leo man's heart is being with a wife who is also creatively talented. No matter what art, music, or writing skills you may have, let him in on it.
He definitely loves it when you use your talents and share them with him. It inspires him to do better with his own creativity. He'll be very proud of you as his wife.
You can use that creative talent of yours to make him something special. Write him a song, write him a poem or paint a portrait of him. No matter what you do, make him a muse for some of your gifts. 
He wants to be part of your world in a big way but remember, he will never want you to make him his whole world. Maintain your independence and he'll be happy. 
These seven key things a Leo man wants in a marriage will help you to be the best wife you can be with the love of your life! 
Read next: 4 Ways to Get a Leo Man to Open Up to You
When You Know Leo Man Is "The One"
Do you know everything you can about your Leo man? 
Any idea how to handle his mood swings?
What do you do when he's angry?
When he goes cold, what should you do?
I tell you what, I've got a lot of information for you to read through that should help you answer all your questions! 
If you really want to know your Leo man, click here right now!<<
Don't miss out on important details about your Leo. 
Having a great relationship and marriage with him absolutely depends on what you know…
Be a powerful Leo man wife now by understanding him better! 
Don't turn down the help that you need to have a forever love with your Leo man! 
I wish you all the luck of the universe with your Leo man.
Your friend and Relationship Astrologer,
Anna Kovach