The Leo man's fire and the Sagittarius woman's fire put together make a huge bonfire of love, understanding, and mutual passion. These two are born adventurers and love just about everything about each other.
They have problems like any other couple but they're likely to be able to work through anything. Leo man and Sagittarius woman are soul mate material! To find out more about Leo man Sagittarius Woman 2020, keep reading!
Chemistry
These two have so much in common, they really have no reason not to have amazing chemistry between them. They are drawn to each other physically at first but almost immediately the natural and authentic chemistry emerges when they speak.
The Leo man and Sagittarius woman blend is one that is harmonious and has real potential to become something fantastic for years to come. Sagittarius woman is an adventurer and Leo man will love this about her.
She's outgoing and will have no problem taking off with her Leo man anytime and to any place. They're both spontaneous and surprise each other all the time with fun things.
These two "get" each other on a deep intellectual level. They love to talk and will do so for many hours. Both love the sounds of each other's voices as well as their own. This makes them quite a pair.
They look amazing together. It's almost as though they were born to be with one another. Emotionally they connect well and find few problems that arise between them.
The Leo man and Sagittarius woman marriage would be one that would be strong and a lifelong bond. These two are just natural and authentic when they are together.
Sagittarius Woman, Who She Is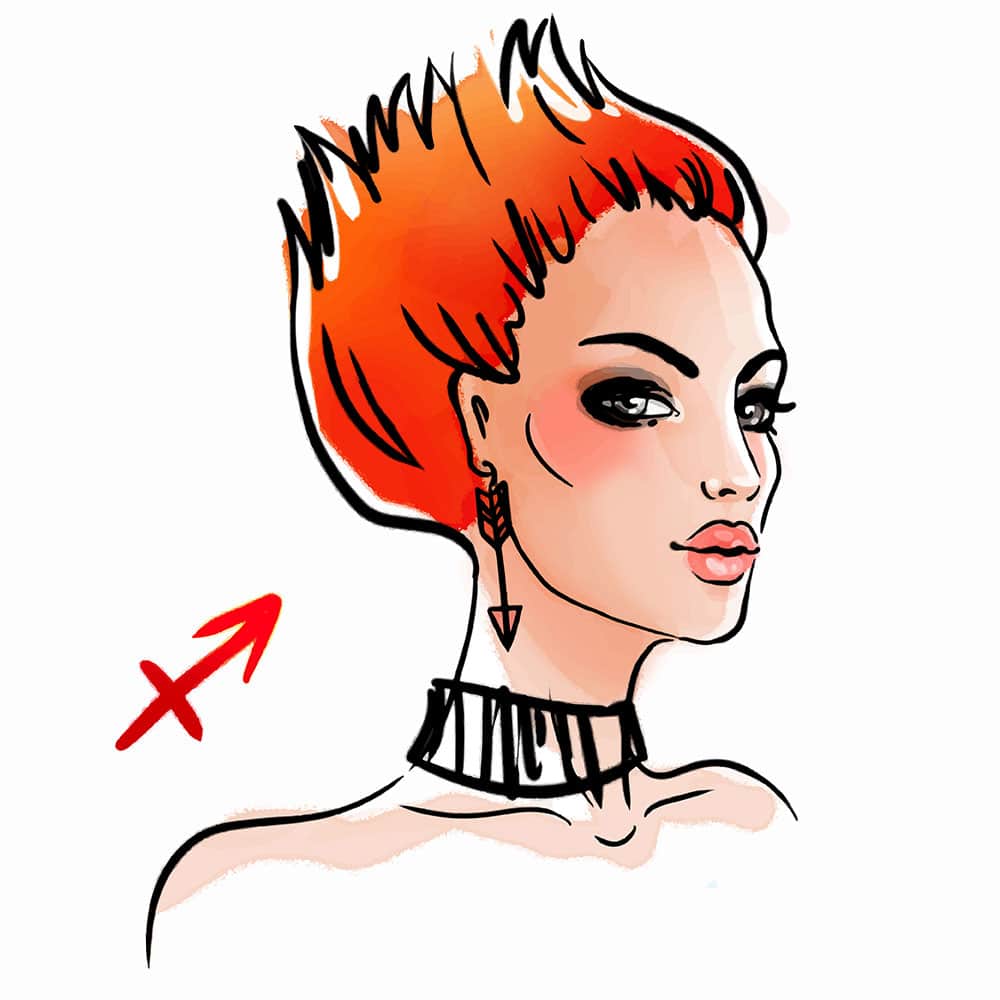 The Sagittarius woman is one who doesn't live like most other people. She's spontaneous, doesn't much like routine, loves to get outdoors as often as possible, and totally loves being free to be herself.
Sagittarius woman sometimes has a hard time settling down in a relationship because she just really enjoys being independent and without drama that a love life can bring.
With that in mind, she tends to take her time when she is getting to know someone. She needs to know that the guy she gives her heart to will not try to clip her wings or keep her from being who she is.
The beautiful Sagittarius woman will easily fall for the Leo man. She may not dive right into a serious relationship but she will find herself letting go with him. He immediately gives her the vibe of security and loyalty.
When she knows she can be herself and not worry about being tied down, she'll relax and give in to her Leo lover. The intimacy these two share makes her soul sing with great joy.
Leo Man, Who He Is
The Leo man is proud, strong, and has a sense of self worth. He knows he can succeed in just about anything he puts his mind and heart into. He is this way with life, his career, and even with love.
He's a much sought after guy with the ladies. He often will have a number of women trying to get his affections. His biggest problem is deciding if any of them have what it takes to make the perfect partner for him.
He typically will know right away if a woman is or isn't right for what he's looking for. He's fun loving and loyal so he seeks a woman who will not be afraid to get out there and enjoy life with him.
When he meets the Sagittarius woman, he sees that she's open to having lots of fun and doing lots of outdoor activities. This makes them a match right out of heaven.
They can camp, do sports, or do other things that involve being outside or helping animals. They share lots of things in life that make them both feel happy and fulfilled with each other.
What Works Between Leo Man and Sagittarius Woman
n is care-free and passionate about life.
These two are a lot alike with just enough differences between them to make it interesting. They find it easy to communicate with each other and don't have any trouble voicing their thoughts.
They are as equally open with their feelings which are definitely a make or break with most relationships. Since they know how to really talk to each other, they're able to get through any issue that may arise.
Their love is exciting, fast paced, and always growing. The trust between these two is a pretty workable thing. Sagittarius can be flighty or flaky at times because she's afraid to settle down.
However, when she IS ready and really falls in love with her Leo man, all bets are off. She's "all in". Many books and articles paint Sagittarius woman as being non-committal. That's not entirely true.
They may not plan on committing with someone but when they find someone worth giving up their free time for, they will absolutely commit. The intellect these two share is sharp and important.
Really there are so many reasons that the Leo man and Sagittarius woman are a near perfect match that it's hard to believe anything could ever be wrong in paradise.
Leo Man Sagittarius Woman In Bed
Leo man really cannot say enough amazing things about his Sagittarius woman. They are so much alike and are kindred souls. It's easy for them to sit down and talk. It feels very natural.
He adores her intelligence, her humor, her spontaneity, and her desire to go out and do things as often as he'd like to. With these two both being fire signs, they understand one another better than most others.
Sexually speaking, these two have NO problem whatsoever in the bedroom. They are able to feel like themselves and have no fear of opening completely up to one another which makes the sex very rewarding.
They're able to tell each other what they need, they're able to feel what is right, and they just generally fulfill each other with excitement and passion. They are on the same page and sex is exciting. It's probably also likely frequent.
Leo man has found a woman that can keep up with him and live the exciting and passionate life he wants to live with a partner. For Sagittarius, she's found a man who is loyal and doesn't expect her to stay under his thumb.
The Leo man will love and adore his beautiful Sagittarius woman. He knows he can always talk to her and have a good time. He also knows that she will make a terrific wife and possible mother to his future children.
Leo Man and Sagittarius Woman Problems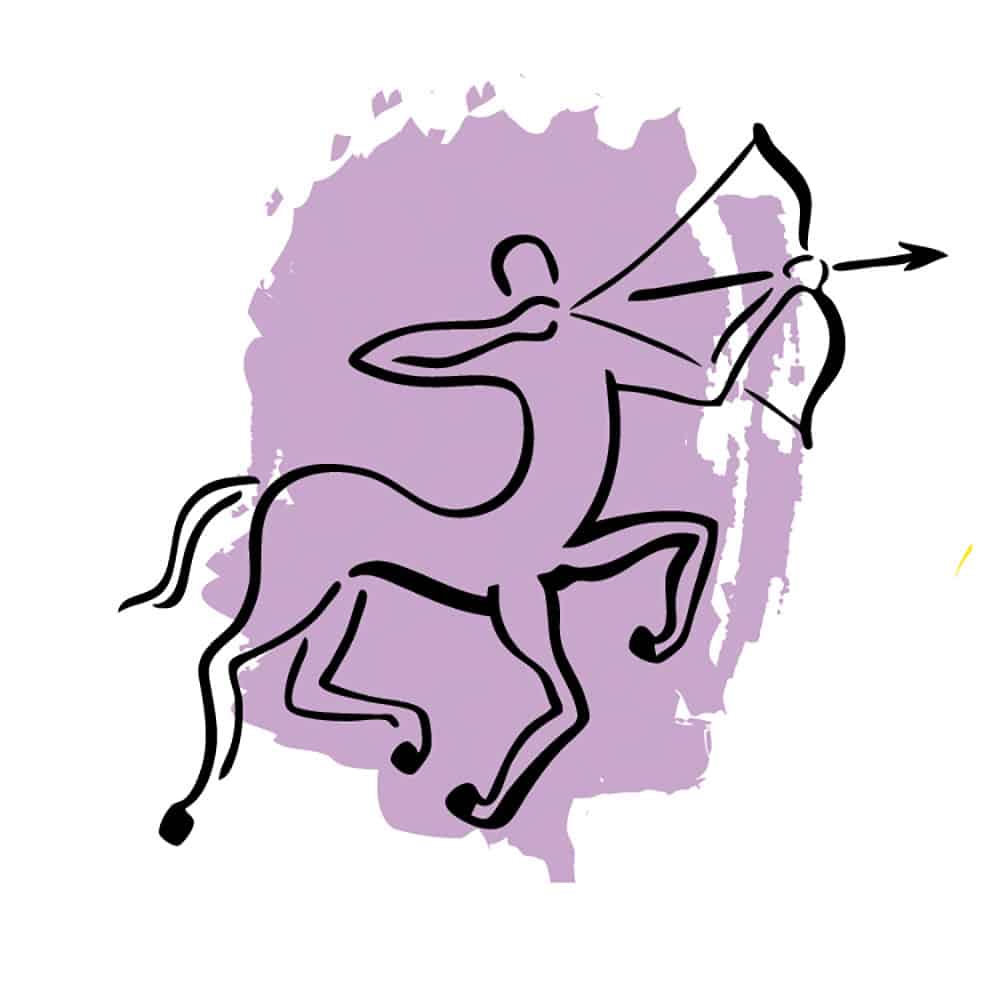 The only real problematic area with these two would be the activities they do together. They both love the outdoors but in different ways. However, this is such a small thing that they can likely always find compromise.
Sagittarius loves to travel a lot and Leo may not want to go as much as she does. However, as long as he allows her to have her travel freedom, she'll always come home to him and praise him.
If both of them are willing to try each other's approach in life where activities are concerned, they may actually teach each other valuable lessons that will enrich their lives together.
Something else that could cause a kink in the armor of their love would be that Leo man's ego is one that Sagittarius doesn't quite understand. She could find herself very annoyed by his need for approval and praise.
She may grow tired of it and want to move on and be single again. However, if she loves her Leo man enough, she'll find a way that she can praise him but not have to be overzealous with it.
In other words, she'll learn to just shrug him off when he's too full of himself. He will learn that when she gets cold sometimes, it's alright. It doesn't mean she doesn't love him, it just means she needs a bit of space.
Personal freedom is something Sagittarius woman needs to thrive in her life and so Leo man will have to understand this. Again, compromise will need to happen for the two to make it.
If the problems become too much then the Leo man Sagittarius woman break up happens. They could end up back together if they work on it or they may just decide it's too much and part ways.
Leo Man Sagittarius Woman Break Up
These two aren't very likely to part ways but if things get to be too difficult with them, then yes, a break is possible. Leo man could annoy Sagittarius woman enough that she walks out.
She may take a trip that she never returns from. He may come home to find all her things gone from their love nest with nothing but a letter saying it was her time to move on.
Leo may get tired of his Sagittarius always taking off and traveling. He may think that she doesn't love him enough to stick around and so he'll unceremoniously end it with her while she's on a trip.
She'll come home and find all her things packed OR he'll have moved out. Either way, neither of them are afraid to end it if things are not working out very well. They are not likely to be nasty toward each other.
Typically they will be able to discuss it and end it like adults. If there is still love there, they may actually be able to rekindle their bonfire and give it another try. This is a rather mature relationship that can end and start up again.
If they aren't careful though, they could end up doing the break up and make up thing over and over again. They really need to stick to one or the other and commit to that.
The Leo man Sagittarius woman break up could very well occur if they do not find solutions to their problems that will help them make their love stronger. They have to work carefully together.
Oh and the Leo man Sagittarius woman in bed experience is actually something that can save their relationship. If they take out their stress and frustration in the sack, they'll be able to have a healthy union.
Read next: 7 Tips for Moving On After a Breakup With a Leo Man
Final Score
The Leo man and Sagittarius woman match is one that is quite wonderful. When I think of scoring them, I give them a solid 8 on a scale from 1 to 10. It's not perfect but it's pretty high up there.
The two have the capability to work out just about anything. They are very similar but different enough that they need to come together to find middle ground on certain aspects of their love.
They are both keen on the same life values, both are generous, both are loving, and both love life. They just need to tweak things so that they will be able to meld the way they should be.
Leo allowing his Sagittarius to take trips and fulfill her need for adventure will make her feel as though there is nothing that they cannot accomplish together. Naturally she'll need to also have the same respect for him.
She'll need to find time to spend at home with her Leo man instead of running off to the next adventure. Maybe they can travel a bit more short distance together as a couple to have an adventure together.
After all, he'll dig going camping, fishing, kayaking, or other outdoor activities with his Sagittarius queen. She really will easily take the role of being the queen of the jungle next to her king.
Leo man Sagittarius woman in bed is a sexy union and they will always keep that heat burning bright and strong between them. Passion keeps their lives exciting and true.
Leo man Sagittarius woman break up is possible but not a very likelihood. These two are just too good together to let it go.
Leo Man Sagittarius Woman 2020
These two are fantastic together when they really put effort in. As long as they don't annoy each other too much, they can absolutely have heaven on earth together. This year is absolutely fiery for them both.
There are lots of planetary aspects that are causing couples to really dig in deep and figure out what works and what doesn't so they can move forward. So the Leo man Sagittarius Woman 2020 will finally be able to make their love happen.
When they shed themselves of relationships that no longer work for them and pursue only the love they truly want, this is when Leo man Sagittarius woman truly deepen their bond.
Leo man and Sagittarius woman marriage will be one that is very strong. They will make fantastically balanced parents to their future children as well. Leo will likely want a son to carry on his name.
Sagittarius wants nothing more than for her offspring to be healthy and happy in life. Together, they will make a parental unit that breeds success in growing minds in the world today.
They will build their own family unit that will be happy and in harmony as long as they make sure they're in that middle area at all times with each other.
If you're ready to understand more about how compatible are Leo man and Sagittarius woman, check out my brand new Leo Man and Sagittarius Woman Love Compatibility Guide, and if you want to catch him and keep him click here to learn more about Leo Man Secrets.
Did you know that the adorable actor/singer Cole Sprouse is actually a Leo? Yep, he's a mighty passionate lover you'll never forget! I'll be you look at him differently next time you see him.
Are you a Sagittarius woman who has landed her Leo man finally? How did you do it? Tell me all about it!
Share your story (or situation) with our community in the comment section below (don't worry, it's anonymous).
Wishing you all the luck of the universe
Your friend and Relationship Astrologer,
Anna Kovach