Oh, the thrill of being in a relationship with a Leo man! He is a force to be reckoned with… This man is bold, creative, and extremely sexy!
Plus, he knows a thing or two about romance. This man loves love and showering the woman is in a relationship with, with affection. 
It is an extremely fun and exciting experience having a Leo man in your life. He is definitely one of the best lovers around!
Are you in a relationship with a Leo man and looking for ways to fall in love even deeper with him? Then continue reading to discover the secrets I have to turn this relationship into a full-fledged love affair.
Give Him Attention, Lots Of It
A Leo man is much like a Lion, he's proud, beautiful, and loves being admired. His personality is definitely out there, and he knows how to stand out from a crowd.
There is no denying it, a Leo man loves attention. You can see it in the way he dresses and the outspoken manner in which he speaks. He wants to get noticed. 
You will find when you're in a relationship with him he's extremely generous, affectionate, and loves to shower you with gifts and attention. 
He believes firmly in treating people the way you want to be treated, and he means it. To really make him fall in love with you, make sure you don't take his generosity for granted.
He wants your love and attention just as much as you want his. Make sure you give all the admiration and affection he could ever want. This is really the way to his heart. 
Be Genuine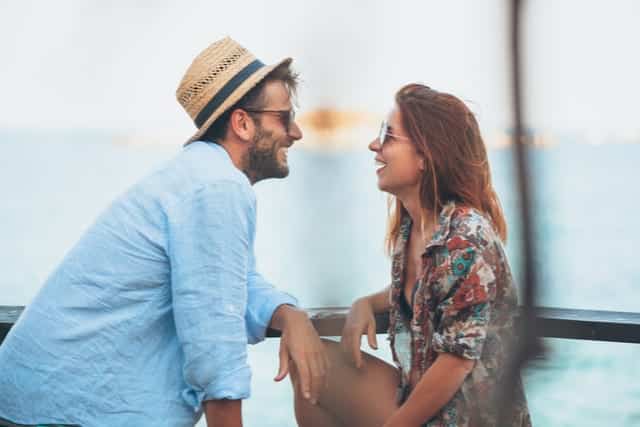 A Leo man is all about living from the heart and being authentic. He's very real and shows it through his warmth, humor, and charisma.
He just wants everyone around him to feel great, and trust me, he has a wonderful way of turning the mood in the room.
A Leo man is everyone's favorite cheerleader, he gives the best support and really knows how to make others feel good in an authentic way.
Because he does everything with heart, he can spot a fraudster a mile away. If you want to be so in love with him, you need to be genuine and real!
He loves authenticity and a woman who knows how to be herself unapologetically.
Be Loyal
Your Leo guy is a one-woman kind of man. He's fiercely devoted to the woman he's in a relationship with. 
He loves loyalty and really believes in the one true love kind of fairytale. A Leo man is deeply concerned with stability and security, he doesn't like change very much.
And therefore, a stable and committed relationship is so important to him. He needs to know that he can trust and depend on you.
He doesn't like surprises! Commitment is very important in his book, and if he has even the slightest suspicion that you might be disloyal, you can expect him to go straight out of the door.
A Leo man doesn't do well with jealousy or competition either. So, make sure he knows he's the only man you have eyes for. 
If he even suspects that another man might share your attention, trust me, he'll be straight out of there!
Your loyalty will give him the confidence to really put his guard down with you, and when he does, you'll be astounded by the love you receive from him.
Be Patient With Him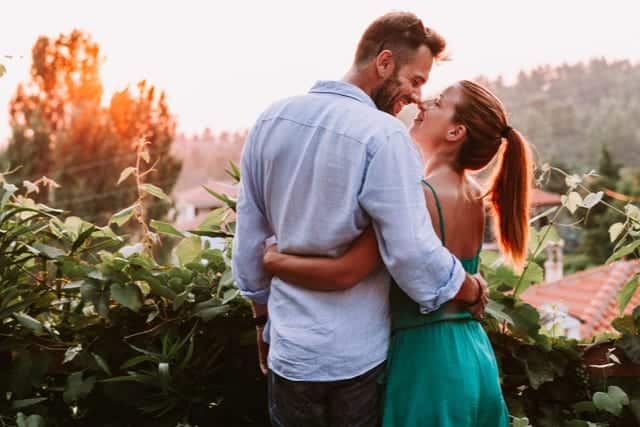 On a good day, your Leo man is absolutely wonderful, probably one of the most loving men out there. But everyone has an ugly side as well.
Catch a Leo man on a bad day and he can be selfish, ego-driven, stubborn, difficult, and demanding. The thing with him is love and attention is the air he breathes, but when he feels neglected, he can get rather nasty.
It is a double-edged sword, because all he really wants is having his need for attention met, but through his actions he ends up pushing people away.
Be patient with him and make sure he knows how valuable he is to you, and that you wouldn't be as happy without him.
But, also remember your boundaries, don't let him push you to overextend and overexert yourself in order to keep him happy.
You can teach him a healthy way to express his needs, maybe suggest to him that when he feels overwhelmed and needs comfort that he might feel a lot better if he can do something nice for someone else.
Giving is receiving in many ways. The quicker he comes to realize that this is a good way of dealing with being uncomfortable emotions, the happier he will be!
The thing with Leo is, he feels the happiest when he is giving and generous. He might just forget this from time to time.
Knowing that you have taught him a valuable life lesson will earn you a bunch of brownie points!
Be Open To A Lot Of Sex
Your Leo guy has an extremely healthy sexual appetite – it's frankly voracious. He has a lot of energy and he likes nothing more than to expend his sexual energy in the bedroom. 
He wants to explore and experiment in the bedroom. He is up for anything, but especially likes it when he can put on a bit of a show for his special lady.
If you want to keep him and have him fall madly in love with you, then you need to let the wild lioness inside of you roar with pleasure.
This man needs sex, and he needs it often. Try to be as open and accommodating with his sexual needs, but I'm sure you will come to love and enjoy it.
He especially likes sex because he knows he's good at it, and he's confident in his abilities to pleasure you. So, make sure to tell him how good he makes you feel. 
Compliments and sex: this is truly the way to his big heart!
Shower Him With Gifts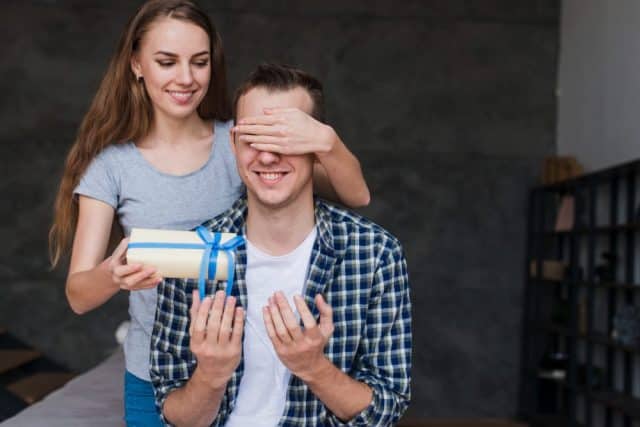 Leo men love luxury! They have exquisite and very expensive tastes, and love to spend their money on the finer things in life.
He works hard, so that he can play hard. And remember, I noted before that he likes to get noticed. What better way to do that than wear the best kind of clothing money can buy?
But this doesn't end at his taste in fashion, this man has a deep appreciation for art, architecture, nice cars, and amazing food.
He loves to be surrounded by beauty and the best money can buy. A woman who can appreciate these things will really tick his boxes!
If you really want to creep your way into his heart, make sure that you shower him with gifts, and often. It doesn't always have to be super expensive, because it really is the thought that counts. 
He'll deeply appreciate you making the effort and showing him how much you care. 
Feed Him
You will also get bonus points if you know how to cook! This man loves to eat, especially when it is a home cooked meal, but he doesn't mind a date night to a fancy restaurant either. 
Whenever you can, make sure to get his belly full and make it as decadent as possible. Remember, he loves luxury, so add all the cream and butter, and open up a nice bottle of wine.
Indulge all his senses, because this will make him think of sex! And is there anything better than that for dessert?
A Leo man loves sophistication and elegance, so make sure you pull out all the stops and set up a table with candles and flowers. He's a sucker for romance, and trust me, he will return the favor times ten!
Read next: Three Texts That Make a Leo Mans Heart Melt
In Conclusion
Falling in love with a Leo man is a wonderful experience. He is warm, loving, and extremely loyal. This man is devoted and once he is in love, he will want to spend the rest of his life with you!
Remember to give him a lot of attention, and to always pay him a genuine compliment. He likes to know that you adore him and only have eyes for him. 
His needs are really simple, and once you know what makes him happy, you can rely on those tricks for much of your relationship. Have fun, because he is truly one of a kind.
Have you ever dated a Leo man? What were some of your best memories? Please leave a comment below!
If you're looking to grow your love with Leo guy to greater heights, then check out my guide Forever Love With A Leo Man to find out how to sustain your love with him for all time!
Wishing you all the love and luck in the world.
Your friend and Relationship Astrologer,
Anna Kovach