The Leo man wants to feel happy when he reads your message. To give you a few examples of what types of texts the Leo man loves to receive, here are three texts that make a Leo man's heart melt.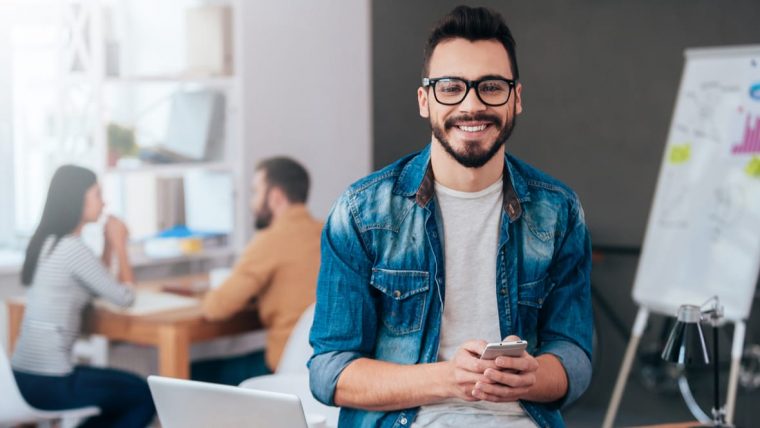 Spontaneous, adventurous, and needy… all words you would use to describe the passionate Leo man. 
In traditional astrology, Leo is represented by the fire of the Sun. Leo is the "Golden Child" of the Zodiac.
Known for his playful personality, sarcastic sense of humor, and extreme sensitivity to how others see him, the Leo man is an excellent texter. 
As a fixed fire sign, he likes to express his thoughts to completion, leaving nothing out. 
However, if you want to impress these romantic playboys, you don't need to type a novel. 
When it comes to picking a partner, the Leo man chooses someone who is confident, bold, and affectionate. Leo men are attracted to women who are loyal, and those who are not afraid to say or do what they want. 
Therefore, the best way to win over the Leo man and make his heart melt, is to text him something exciting. Your texts should make him feel special and best of all –laugh. 
The Leo man wants to feel happy when he reads your message. 
To give you a few examples of what types of texts the Leo man loves to receive, here are three texts that make a Leo man's heart melt. 

3 Texts That Make a Leo Mans Heart Melt
1. "I Got You a Gift."
If you want to win over the heart of the Leo man, you have to show him with words and actions that you want him! 
You can't expect him to read your mind, after all. 
So, one of the best ways to soften the Leo man is to surprise him with a thoughtful gift or spontaneous date. 
He loves a woman who knows how to make him feel special. 
Once you've picked out your gift, let him know via text that you've got something for him and his heart is guaranteed to melt. 
As a rule of thumb, give the Leo man a gift that he will actually use. 
For example, Leos are typically trendsetters, interested in jewelry, sports, entertainment, and fashion. Your first idea shouldn't be to buy this man a new book.
To keep things playful and romantic, you could send him on a text-based scavenger hunt. 
You can text him the clue locations and wait at the final destination with his gift.  
2. "I'm On The Way."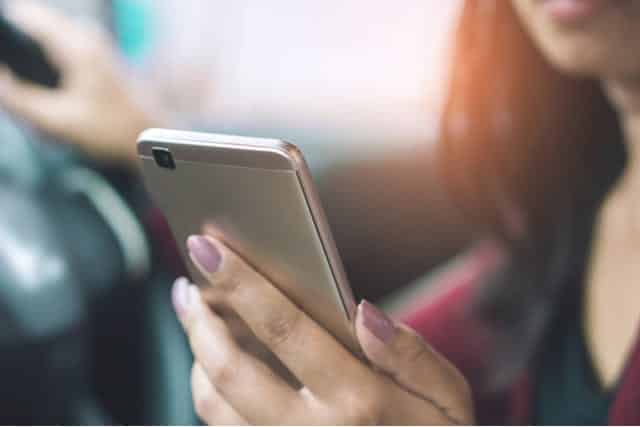 When it comes to loving a Leo man, you have to be ready for lots of quality time. 
Is this man restless? Absolutely, he doesn't feel comfortable once he's been still in one place for too long.
However, the Leo man's love for taking risks can be used to your advantage. It gives you the opportunity to plan original experiences and dates. 
If you asked the Leo man what his favorite text from his significant other was, it would be, "I'm on the way." 
Nothing makes this loving man smile more than knowing he is about to get some alone time with his sweetheart. 
For the bold and the brave, you could also add some fire to your text.
Instead of saying the traditional, "I'm on the way" or "I'll be there soon," perhaps you could say something like, "be naked in fifteen minutes" or "only fifteen more minutes until I'm next to you." 
3. "You're The Only One For Me."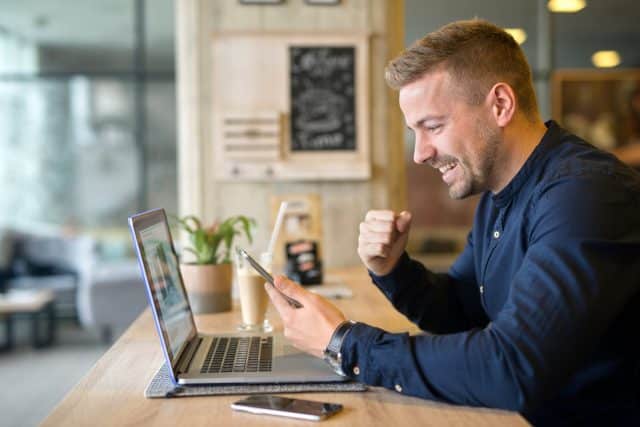 Have you ever heard the stereotypes, "All Leo men are players? Leo men don't commit?"
If the answer is yes, I hope this hasn't turned you off or caused you to push Leo men away because in truth, all Leo men are not players. 
As a fixed fire sign, Leo men are extremely possessive and devoted. Their fire nature becomes scorching at times for the ones they love.
But behind the Leo man's passionate nature is loyalty. Untainted loyalty for the person who shows with action they will always have his back. 
Therefore, when you remind the Leo man by text that he is indeed the only one for you, your eyes are only for him, and you appreciate him being your life, he will melt! 
He'll swoon because he knows without a shadow of a doubt (because you show him consistently) that you care. 
Read next: 7 Ways to Get a Leo Man to Share His Feelings With You
Final Thoughts
Now that you know three simple texts that will make Leo man's heart melt, which text will you send? 
Also, if you are dating a Leo man or have had romantic experiences with a Leo man in the past, what are some texts that he responded well too? 
What made his heart melt? 
Share your thoughts in the comments. I would love to chat about it. 
And you've got to check out my Leo Man Secrets for more insight on what makes a Leo man tick!
Your sister and friend, 
Anna Kovach 
---
---
Similar reads