If you're dating a Leo man and you've felt the passion dwindle over time, then I have some excellent news. Leos are the easiest sign in the Zodiac to get fired up again! His base state is being flirty and fun, and passion really isn't that much different!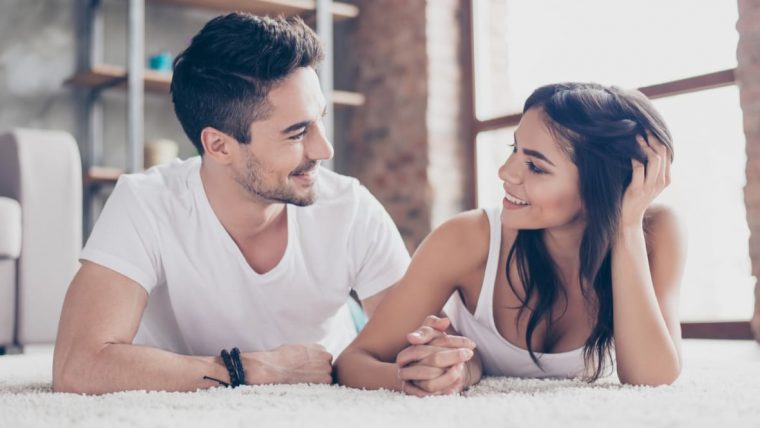 If you're dating a Leo man and you've felt the passion dwindle over time, then I have some excellent news. Leos are the easiest sign in the Zodiac to get fired up again! His base state is being flirty and fun, and passion really isn't that much different! 
I've got some great tips on how to activate his desire stoked up once more! With a little playing and teasing and lots and lots of fun, he's sure to be back in the game full force with relatively little effort on your part. 
5 Ways To Nurture The Passion With A Leo Man
1. Ask Him Tons Of Questions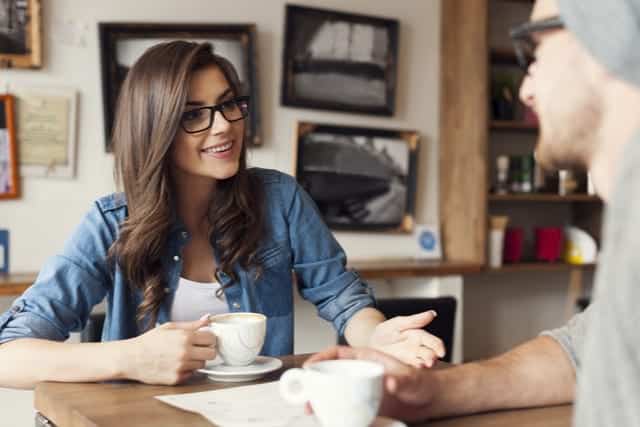 Frankly, the Leo man believes that he's about the most interesting guy who ever lived, and he'd really like his partner to think the same thing. He's all about the interviewer style of conversation… where you're the interviewer and he's the star! 
Leo is ruled by the radiant Sun, so if you want to know more about him, then you should consider what we notice about the Sun. No one can ignore it, and without it, all life on Earth would perish! Treat the Leo as if without his presence you and everyone else would simply wilt away and you're getting close to how he'd like to be treated. 
When you ask him lots of questions, it puts the focus all on him. This feeds his soul and endears him to whoever is asking about him. He is all about this level of attention! 
Plus, he's way more likely to get his fire lit by someone who is interested in the same things that he is… and he's quite interested in himself! So really try to get the full scoop like you're a reporter and he's the celebrity, and you'll be sure to get him thinking all about you long after the question-and-answer format is over. 
2. Act Like Kids Together
All Leos have a little (or a lot) of childishness in them. His ties to the fifth house of the Zodiac indicate that he has a love of children and that he is pretty childish himself! This is a great thing in many ways, because if you know what kids are into, you'll know what Leos are into. 
I recommend going on fun outings like to the amusement park with the Leo, going to eat junky food, and going swimming. Consider activities like rock climbing (remember king of the hill? A Leo definitely invented that game!) and swimming. Those nostalgic activities will make him feel totally at home and relaxed with you which is step one to getting his engine running! 
Reminding them of their childhood is a great way to have them remember the times in life when they were most uninhibited. They will quickly realize that it's you creating this unique connection to a time they may have thought they'd lost completely. They'll feel totally fired up about you when you show him how to take life less seriously! 
3. Flirt, Flirt, Flirt!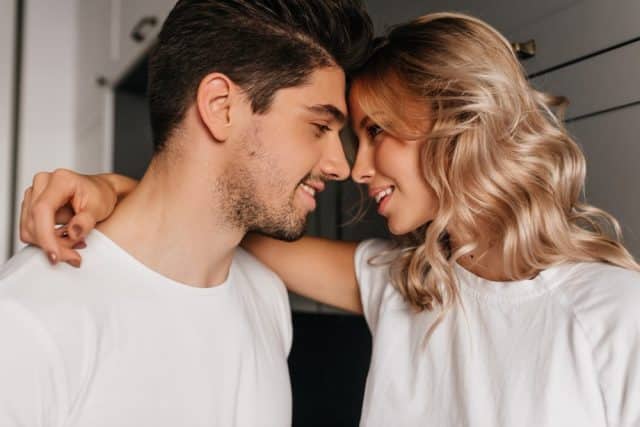 Leo is the reigning King of the Zodiac when it comes to romance! He is heavily associated with the fifth house of wooing and casual dating. He's no stranger to flattering others in an attempt to get their heart pitter-pattering over him! 
If he feels like you're crushing on him, even when you're in an established relationship together, he's going to give you all the best parts of himself. This is why it's so important to make it feel like the honeymoon phase all the time with you Leo man! This is his comfort zone, and those initial days of pursuit are where he shines. 
If you're flirting your booty off and letting him know that you're totally looking for his digits (even if you've had them in your phone for years now) then he's going to feel at home with you. This level of fun is the language of the Leo, and he's all about having his longtime partner feel like his brand-new girlfriend! 
4. Play Hard To Get
Maybe you've buttered him up with tons of lighthearted sweet nothings, and now he's making advances on you to take things to the bedroom. Hold on there! Let's get his fired stoking even hotter before you give him what he wants. Consider playing a little cat and mouse with him now. 
Go ahead and playfully yawn and with an exaggerated stretch and say: "Oh, I couldn't possibly do it tonight! We'll have to just think about doing this tomorrow." with a coy wink. This is going to drive him insane and continuing the flirtation will make him feel like he can't stand it any longer! On the low though, this is going to make him the happiest Leo in the world. 
That's the key with all fire signs, actually. Let them get close enough to taste what they want from you and then take it away! They'll be driven nuts by the lack of instant gratification, but it'll activate that hero's instinct within them that makes them want to perform even better until you reward them with what they want.
Read next: Three Texts That Make a Leo Mans Heart Melt
5. Tell Him All About His Studliness in Bed
When he's been asking politely to go to bed with you for a sufficient amount of time, it's now time to further talk him up before the act actually goes down. As you know if you've been with your Leo for a while, he simply thrives off of praise. He's like a cat stretching in the sunshine of your adoration! 
Tell him about his hot body, how he makes you get all tingly, or about how excited you are for what's about to go down… I don't have to explain all the things he loves to hear, since I'm sure that you've figured out all the places that he likes scratched to make kitty purr! 
This is going to put him right over the edge before it even gets started. In the Leo's mind, there is very little that is hotter than being turned on right up to the last second! He'll appreciate all the words of high praise as well since this is the bread and butter of any Leo man. 
Don't skimp on fawning over him and his good qualities because he simply loves an adoring fan, especially when that fan is his partner! 
Are you dating a Leo man? What gets his fire started? Tell us in the comments if you're brave! 
If you want all the details on how to best attract a Leo man to you then you should certainly think about picking up my book, Leo Man Secrets to learn more than you ever have about what brings a Leo closer to you. You can find it right here.
And if you feel like you need some private guidance on your relationship, I've still got a few spots open for my 'VIP Consultation' service that you can book here to get instant clarity and guidance. You can book your private consultation here.
Wishing you all the luck in the Universe, 
Anna Kovach
---
---
Similar reads