So, you've fallen head over heels for a Leo man! Good for you! These are some of the most committed and big-hearted men out there. If he hasn't already declared his love, should you make the leap first? My 5 guidelines will help you decide on the perfect time to drop the L-word! 
You've heard of Jason Momoa. Who hasn't?! This Leo man is a perfect example of how this Zodiac sign can make a lady weak at the knees. He's a family man, clearly romantic, adores his lady, and is an all-out hunk and gentleman—and his confidence is seriously swoon-worthy! 
As a relationship astrologer, I see a lot of women fall for Leo men, and rightly so—a Lion really is a catch. When a Leo commits, he will stand by your side through any storm! It's worth waiting for this man to fall in love with you, trust me. 
You're might even be in love already. And now, you just need to find the right moment to tell him! 
The truth is, he will probably beat you to it—this is a fire sign, after all! And although he does tend to be a bit steadier than most fire signs, he is often quickly ready to settle down with his lioness. 
But if he's dragging his feet, hearing you say it first will boost his ego and make him feel like the king of the world, so don't be shy to take the lead here—just make sure you let him lead in everything else! Leo is a man's man, and he likes it when a woman lets him steer the ship!  
Here are my top tips for finding the perfect time to tell your Leo man you love and adore him!
5 Scenarios When It's Smart to Say "I Love You" to Your Leo Man
1. In a Romantic Moment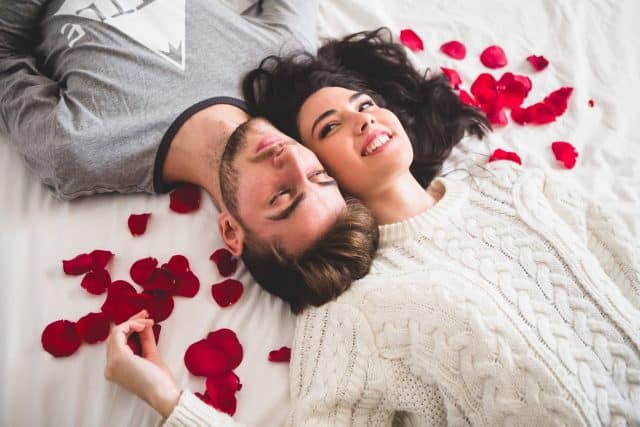 Although Libra is the commitment sign, Leo is the romance and love sign. Leo is all about dating, passion, flirtation, and the honeymoon period of love—the good stuff, in other words! 
So, the next time you're having one of those starry moments—maybe after a lovely walk on the beach, or at a lush dinner—tell him you love him. 
And tell him why you love him so much. Maybe it's his protectiveness you adore, his charm, his masculinity, or his confidence. Giving him a reason will make that moment so much more romantic. And he will lap it up and purr like the lion he is! 
2. After a Really Good Time
Leo guys like to have a good time, that's no secret—they are the life of the party! 
They're expressive and performance-oriented, so they love to dance, visit the theater, and be social. When you've had a really fun day or night out together and you're either still enjoying it or you've come home, try dropping the L-bomb. 
Do it with a smile, kiss, a hug, or any other physical contact you know he loves. 
Be as affectionate as you possibly can be. And, be sure to add that you have so much fun with him. It'll make that moment so much sweeter and give him a real boost of joy and confidence, making him feel like the luckiest man in the world! 
3. After Meeting One Another's Family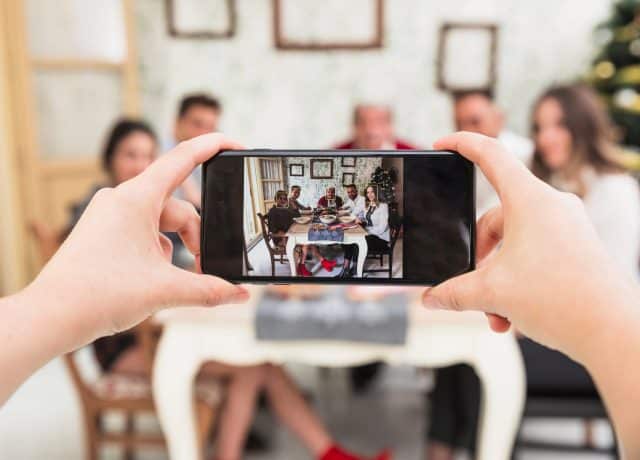 Did you know that Leo men are some of the most family-oriented guys around? 
If you manage to get into his family circle, you know that saying "I love you" is not far off. And it goes both ways—be sure to let the Leo man into your own family circle, and let him be included with the people you love and adore. 
Telling him you love him—and his family—will make him melt for you. He'll know that he can look at you as a part of his future, a woman who will fit in seamlessly with his nearest and dearest. 
And the same goes for you! Having a Leo man in your family is never a bad idea; he's proactive and caring, and he will fight for you and yours. 
4. When You Know You'll Commit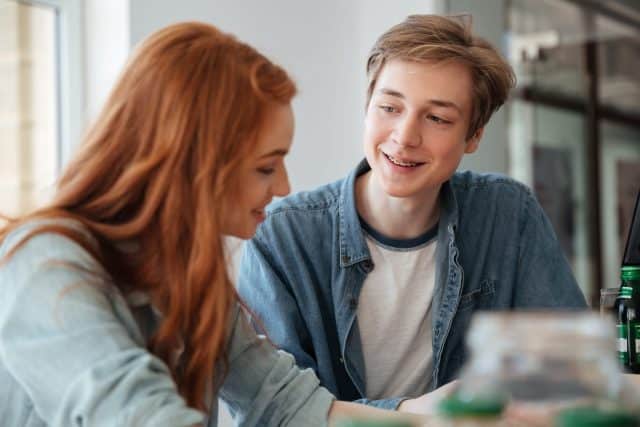 Here's the thing—Leo men are all about the dream. They don't play small when it comes to love. They have both passion and commitment! Their loyalty is not easily given, and they tend to mate for life—or at least they want to. 
Leo men can be very hurt by someone who isn't as ready as they are to commit. Be very sure that you want to be with this guy. When you tell him you love him, he will hear that you want to go for the long haul with him. 
In other words, don't say it lightly! 
Read next: Seducing a Leo Man Can Be Pretty Hefty – Apply the Following Rules
5. When He's Feeling Insecure
Leo men appear to be super-confident. But the truth is, they actually depend on others for affirmation of their talents and strengths. 
Yes, I know, it may seem strange, especially if your Leo has an extra-strong air of confidence. But in my experience as a relationship astrologer, Leo men have shown time and time again that they really do need someone to reassure them that they are doing well. 
Look for those tell-tale signs of insecurity, such as asking you what you like the most about him, if he looks good, or if you think he's done a good job of something. 
This is a clear indication that he's looking at you for confirmation that he's lovable and awesome. This ladies is the perfect time to let him know you love him and think he's perfect as he is.
Telling him you love him when he's reaching out for that validation will serve to really boost him and make him feel great about himself and about your relationship. 
And, ladies, here's a final tip (if you haven't picked it up yet): when you let your Leo man know that you love him, sprinkle your words lavishly with compliments! Tell him all the reasons why you adore him so much. Maybe it's his warmth, his passion, or his romantic streak that gets you going. 
Or maybe it's his powerful sense of loyalty, his love for his mother, or his work ethic. Maybe it's the way he plays with kids or his booming, commanding voice! 
There are so many reasons to love a Leo man. Pick as many qualities as you like to tell him your feelings, and it'll help to secure the bond even more. When a Leo guy's sense of self-esteem is boosted through love, there's very little he won't do for you. 
Have you ever said "I love you" first? Do you think it was the right time? Leave a comment below! Your feedback and experience is always welcome! And you'll remain completely anonymous! 
Interested in learning more of the Leo man's secrets? Have a look at my blog to find out what makes this mysterious man tick! 
https://leomansecrets.com/blog/
Your friend and relationship astrologer,
Anna Kovach