Are you thinking of marrying a Leo man or engaged to one? If so—or even if you're married—you need to take a look at my crash course on the married Leo man!
Leo men are not like other men, and there are some essentials you need to know about him. Keep reading and find out more!
When a Leo Man Finally Commits to Marriage
The Leo man is rather selective when it comes to a mate he'll share his life with. He knows what he's looking for and will not give up until he finds her. 
If he's found you and committed, you're "the one." 
When he wants to take the plunge and get married, he's feeling very comfortable with you and wants to stay that way. He craves a life with you and is ready for the next phase to begin.
If you are newlyweds, then he's blissfully happy and feels exactly how he wants to feel forever. When he's happy, he's a very loyal, giving, and warm partner. 
Just know that if he's ready to take the next step, then he's obviously ready for the long haul with you in particular. He's decided you're the woman that will give him all he could ever want.
Unlike many of the other signs, when he knows what he wants, he takes action. He will not hold off for years before marrying if he truly knows that someone is the right one.
He may seemingly move rather fast with his passion. He's a risk taker, after all. 
Is a Leo Man Marriage Material?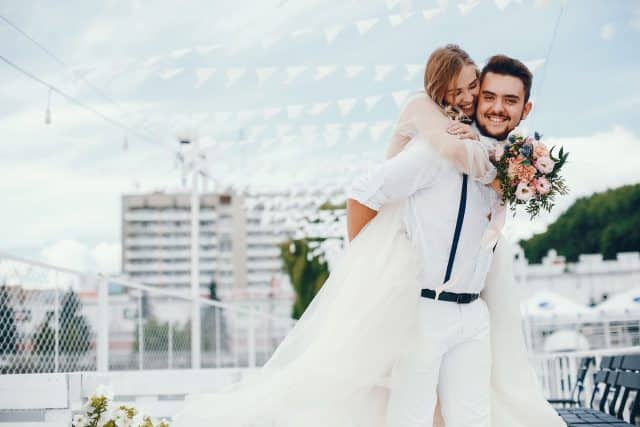 The Leo husband or fiancé is a very dedicated man. He is supportive of his lady—as long as she's working hard to achieve her dreams and goals. 
He is one that wants to show his partner off and make sure the world knows that she's his. This is partly due to his ego but also because he simply loves her and wants everyone to know it.
Leo man has quirks, though, when he's married. He has standards he wants his wife to live up to. He wants her attention, he wants her support, and often, he wants her to make less money than him and not get as much attention from others as he does.
He wants to be the man, and he wants his wife to be the lady on his arm. You can have your own successful career and friends, but he has to be your priority in a way. This is hard to live up to, but if you love each other, you'll make it work.
Marriage with a Leo guy isn't the easiest if you're a strong, independent woman who wants to go for the gold. He may feel threatened by you if you make more money or have more recognition than him.
It hurts the Leo man's pride. His ideal is a partner who makes good money and has a great career but isn't quite as successful as him. If he's not successful, then this can be rather difficult.
If he has his "stuff" together and is doing really well, he can be a great husband. He'll be a great father who is attentive to his children, and they will adore him.
He will teach them strength and how to go after their goals in life, just like he does—and you do. You will be the feminine figure to show them how to be soft and giving as well as practical. 
Your Leo guy needs a woman to help balance his world even if he doesn't know it.
What a Leo Man Wants in Marriage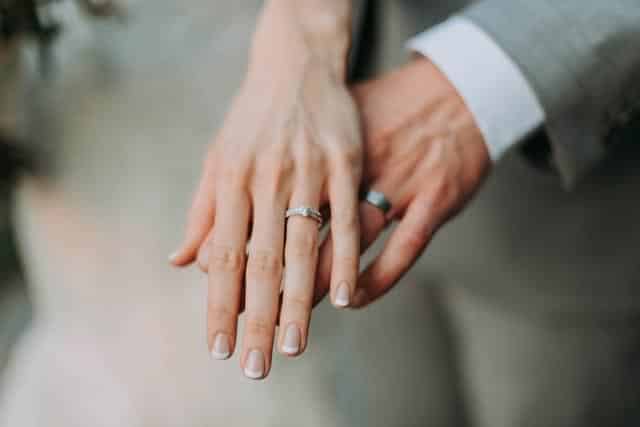 He wants a woman who is going to adore him, support his goals and dreams, give him lots of attention, and make him feel special. He relies on his partner to be the nurturer in the marriage.
If you two haven't married yet, you can expect that he's going to want a big wedding that everyone knows about. He's rather flashy and wants the world to know of his success and his love.
He will cultivate relationships and acquaintances that will help him succeed on his life path. He's the type that cares about the "right people" attending his events, and a Leo man treats a wedding like a royal affair.
A Leo man is going to want to go out quite a bit to socialize. He will especially do this if he can meet important people who can help him move into important roles. 
You can expect lots of business meetings or trips. He wants to schmooze and do his best to move up and make lots of money as well as gain popularity. As such, he's going to want you on his arm as often as possible.
Sex is important to the Leo man. He will want to be intimate with you often because he is a very physical type of guy. He's expressive as well. He isn't one to look for deep spiritual meaning it, though. 
The Leo guy wants you to be his best friend and lover. When you marry him, or if you've already married him, you will play the role of his other half. This is essential for him.
He can move just as fast getting out of a relationship as he gets into one. He has to have a constant feeling of affection and support, otherwise he will feel you don't love him and will seek validation elsewhere.
Flaws in a Leo Man's Marriage
I've touched on some of the negative aspects of being married to a Leo man, but let me do my best to provide you with more to think about. It's important you know all angles.
Aside from wanting lots of attention and to be the one in the spotlight, he's also flirty. It pumps his ego up, and ego is huge for Leo.
He isn't likely to do this when you're around, so you don't need to worry about him doing this right in front of your face and embarrassing you in public. He will typically only flirt when you're not there—especially if things aren't going too well between you. 
If he ever feels abandoned or alone in the marriage, he will seek warmth in someone else. That will mean he will either cheat or want to exit the marriage. 
The Leo man can be rather moody at times. He has a nasty temper, and it's usually best to talk to him when he's not in a bad mood. When he's calmer, he'll be easier to talk to.
Likewise, you cannot approach him while you're angry, or he'll take offense to it and will lash out at you. He is the Lion, so he can be fierce. He has that darker side. 
Read next: Leo Man Negative Traits – Notice Right Away & Don't Waste Time
Final Thoughts
Leo men are a treasure in most cases. They are very sweet, charming, and a lot of fun to be with. As long as you're a social woman, or at least willing to meet him halfway, you'll find that he'll treat you like a queen.
Give him all the attention he craves—or as much as you can—and he'll stay loyal to you. Listen to him when he has to get things off his chest. Be open to suggestions. 
Always do your best for your own life and give him lots of love. He's the king, so you need to be his royal match. If you've looked at the history of kings and queens, you understand this sort of "pecking order."
The Leo guy is someone who lives life to the fullest and takes risks. It's perfectly all right for you to do the same, but never try to outdo him or outshine him or you may regret it.
He's not good at being "less than" his lady at any point in time. He wants to be "the man." He's traditional that way. He wants you to work, take care of the house, and take care of the kids.
You have to ask yourself if that's the type of life you want. If you do, he should be an amazing husband for you. If you are extremely independent, then it may not work well.
Just as with any guy, be sure you totally get to know him before you dive into marriage. If you are newlyweds, then you still have a lot to discover in your guy!
Did you know super-hot actor Jason Momoa is a Leo man? Look at his mane! I mean… meow! 
Are you married to a Leo man? Tell me all you've learned! Share your story (or questions) with our community in the comment section below (don't worry, it's anonymous).
Wishing you all the luck of the universe.
Your friend and relationship astrologer,
Anna Kovach