Are you dating a smoking hot Leo man and wondering what you can do to elevate your status with him? Perhaps you're talking to one that you're considering dating but not sure how to go about getting his heart. Keep reading for some positive steps to take in order to Love and be loved by your Leo man. Here are 5 simple steps how to love a Leo man:
Take Time Getting To Know Him
Leo men sometimes act out of impulse when they're attracted to someone. Though he may throw himself at you at first, you will want to almost force him to slow down.
You want to show him that you are really interested in knowing who he is. If you're already dating him, you want to ask him a lot of questions about who he is, what he wants in life, and anything else you want to know.
By doing this, you're showing that you're into HIM and not just into the looks of being with him. He realizes you're probably attracted to him via his looks as most women are.
He for sure, wants a woman who is into him for more than just his looks. Don't dive into bed with him right away either. He wants to see how classy you are in waiting awhile before you take it to an intimate level.
You probably don't want to make him wait past maybe 5 or 6 dates though as he'll see this as you being rigid and not willing to give or show pleasure. That will turn him off since he's a very physical type of man.
Talk About your Dreams or Goals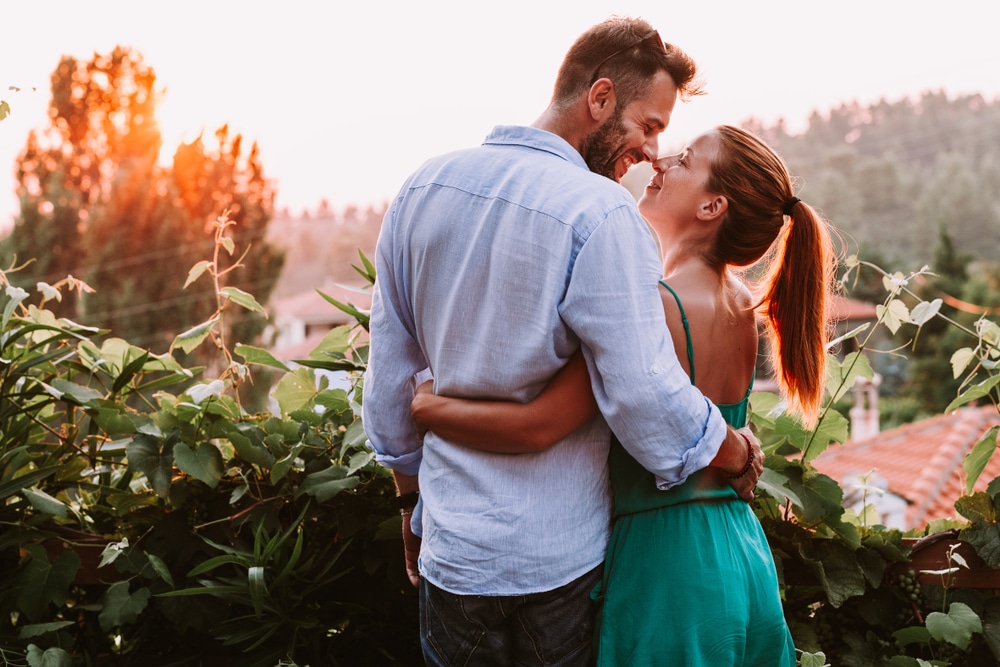 The Leo man is naturally optimistic and a real goal accomplisher. He wants a woman who is virtually the same way. He wants to hear how passionate you are about something you're into.
Whether it's taking care of animals or running a multi-million dollar company, Leo wants to hear your excitement and what you plan to do to make it successful. He needs to know that you're not just another pretty face that is a couch potato.
Leo man needs a woman who is adventurous and likes to create new goals for herself often. When you stand for something and you have every intention in making your dreams a reality, he's turned on and wants to help you in any way that he can.
In fact, you may find that you talking about your own goals or desires, ends up inspiring him in some way. He's likely already involved in a goal of his own but it could change his perspective or alter his goal in a much better way.
Cuddling, Talking, and Sharing
Since the Leo man is very physical, he'll also want to do things outside of sex such as cuddling, kissing, hugging, and just physically being together. If you're not having sex with him yet, these things are important to him.
Making out will give him such pleasure and will make him feel desired while he waits to finally get intimate with you. I mentioned sharing your goals and dreams but talk about other things that you both find important.
It's really important to find out what you have in common and what types of things you'd like to do together going forward. This gives you both something to get excited about ahead.
Share your feelings with him and be honest. If you're falling for him, tell him you are. You don't have to say "I love you" until you're ready or you can wait for him to say it first but, you should at least tell him you care very much for him.
Leo man wants to feel loved, appreciated, and wanted. So anything you can do to facilitate that will help you to get closer to his heart.
Let Him Romance You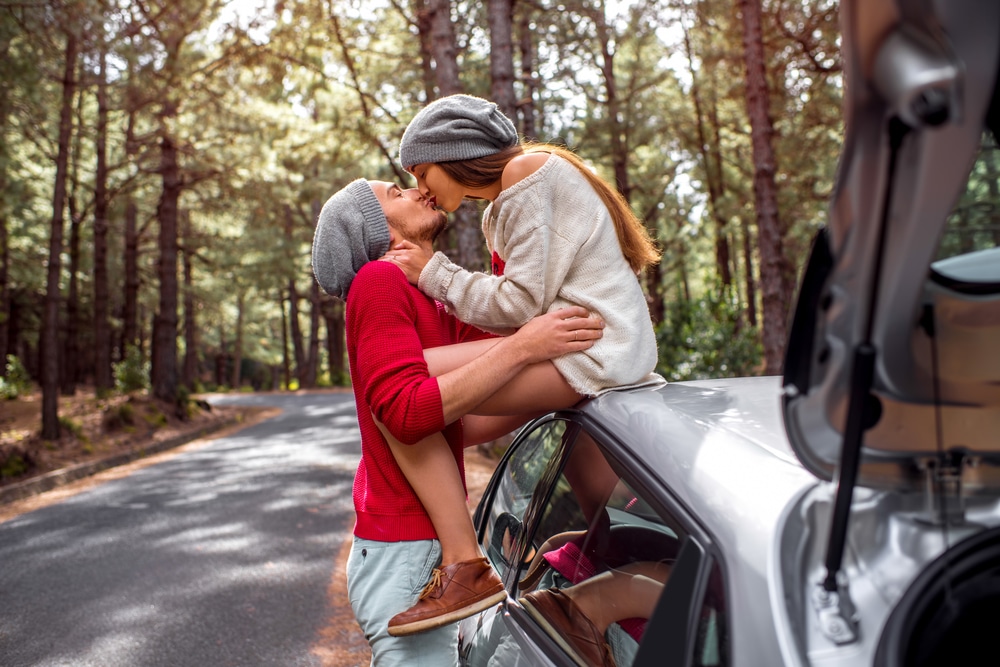 If you're fearful of loving your Leo man, don't be! He's nothing to be scared of. Leo is hot headed sometimes but he's also a big ole softie. He's lovable and certainly very affectionate.
Leo is a believer in romance and will stop at nothing to win your heart. All you have to do really is let him know that you care for him and you'd like to see how things can grow between you.
Once he knows this, he will do anything to make you smile, make you feel comfortable, and to make you understand that he's the right guy to be with. He'll make sure you fall for him.
Leo is very good at achieving his goals and that includes winning the love of the woman that he's falling for. If he's falling for you, you will for sure know it as he'll make sure that there is no misunderstanding.
Approval and Optimism
Leo men want positive feedback from the woman they love. They'll go above and beyond to get it. So you had better be sure that you're giving him some amazing feedback with whatever he does for you or with you.
He lives on appreciation and adoration. He'll always try to lift your mood and make you feel good. He'll be really appreciative to you if you'd do the same for him. While he's strong, he still needs a bit of comfort too.
Leo man is like a big kid. He loves to have fun but he wants to be taken care of by a wonderful woman that he's happy to take care of right back. He wants to be touched, loved, and revered. As long as you can do these things for you, he'll be yours for the keeping.
The Leo man marriage will greatly rely on the mutual adoration that occurs between the two of you. Always make sure he understands you need him, want him, and love him. Keep the excitement and romance alive always. He will commit himself 100% when he feels you'll give him all he needs and wants in life.
If you're just scratching the surface with your Leo guy, you should really learn all you can about his sign. It may help you in the long run. Click here for more details on him!
Share your story (or situation) with our community in the comment section below (don't worry, it's anonymous).
Wishing you all the luck of the universe
Your friend and Relationship Astrologer,
Anna Kovach