How do you show your Leo crush that you're interested – without making him feel smothered or pushing him away? It's a fine tightrope to walk, as you want him to know you're keen, but you also don't want to seem too keen, right? Here are some fool-proof tips to make sure he knows you like him!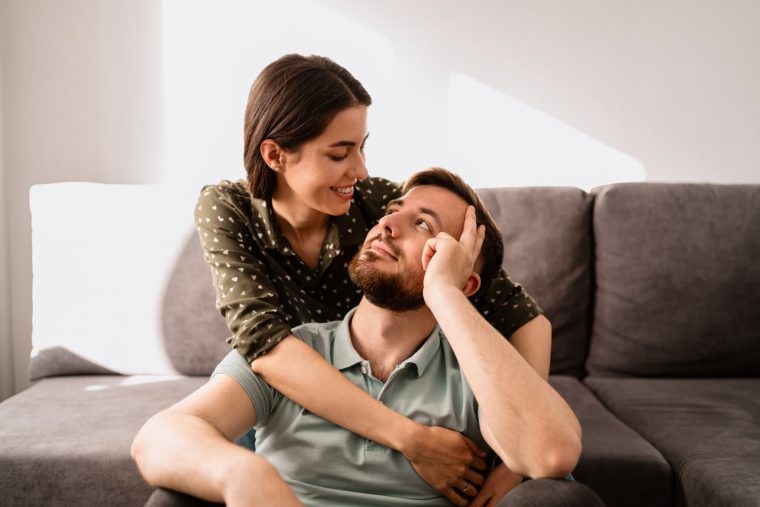 How do you show your Leo crush that you're interested – without making him feel smothered or pushing him away? It's a fine tightrope to walk, as you want him to know you're keen, but you also don't want to seem too keen, right? Here are some fool-proof tips to make sure he knows you like him! 
If you're looking to somehow communicate to your Leo crush that you like him, you're in luck. This is one of the few Astrology signs that is all about love, love, love! This is an intensely romantic sign, and he really wants to be in a relationship. So, it's really not too hard to seduce him! 
With that in mind, what are some things to remember when you're showing him that you're interested? Well, for one thing, if you keep most of the focus on him, you're already halfway there! Leo men have powerful egos that love to be seen, noticed and admired. 
It's also important to always let him lead. You can drop hints, be sexy, seductive and available, but do try and stay as much in your feminine energy as possible. Being such a typically masculine, protective sign means that he will want to make that first move. 
And don't worry – it's not easy to push him away. He's looking for something lasting, being a fixed sign that likes commitment. The only way you're really going to push him away, is if you ignore him, or make him feel small and insecure. 
Here are seven ways that you can let him know you think he's amazing and have your eye on him long-term! 
7 Ways To Show A Leo Man You're Interested (Without Pushing Him Away)
1. Flatter Him Constantly!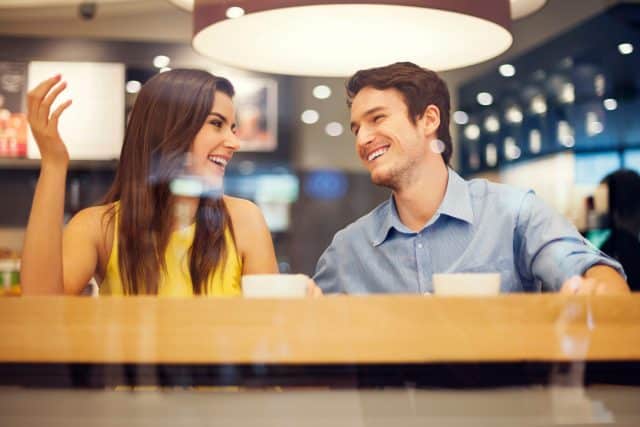 The number one, most sure-fire way to let Mr. Leo know that you want him, is simply by employing the fine art of flattery! He will preen and bloom under your adoration, feeling more and more confident and secure with you. 
Tell him how good he looks, how you love his style – but more than anything, praise his hair. Yes, his hair. It's strange, but all Leo's tend to feel a little insecure about their "manes," and will feel much warmer towards you and take your praise as a definite sign of interest! 
2. Show Interest In His Life
Leo men love to talk about themselves and relate their own experiences. This may seem a bit self-important, but the truth is, it's entertaining! You're not only showing him how interested you are, but you're also showing that you care about his life. 
Exploring his hobbies and interests, learning about his career and genuinely asking questions will have him feeling on top of the world! This is the best way to show you're keen without a single hint of pushing him away! Plus, you really do get to know him better this way. It's a win-win! 
3. Get To Learn About His Family
Family is incredibly important to a Leo man. He's a protector and provider, and he will always look out for his tribe. He's likely very attached to his children, if he has them, and is a wonderful father. 
If you make an effort to get to know about his family, it's a way to communicate your interest in him and in joining his world. Plus, he's likely to want to come closer, rather than feel like running away. In his mind, the perfect woman needs to fit in with his family. 
You can be that woman for him! Perhaps you notice a picture on his desk or at his bedside table, or he shares a message with you from his mom. Getting close to him means that you ask more questions about his relationship to them, and always take his side. He'll love that you support him in this way! 
See? It's not too hard to seduce your Leo love interest and make him all yours! 
4. Buy Him A Thoughtful Gift
Leo men really, really love to be spoiled! You'd never know it, because he is usually the one doing all the spoiling! He knows just what kinds of gifts to get you that make you feel special. Now, do the same for him!
You don't have to go overboard, of course. Too much may have him feeling suffocated, but something here and there to show you are thinking of him will make him feel very close to you. Maybe you could get him something useful to use at work, something you know he needs. 
Or, you can say that you got a two for one special, and give him she second item – this is low-key. However my advice, ladies, is to get him something that you know he specifically likes and needs. This will make that all-important ego shine! 
5. Seduce Him Visually
Like all men, Leo is very visually stimulated. He particularly feels like a King when you make an effort to dress up for him and wear your very best! He loves a bit of glamour, and has an eye for expensive styles and fragrances. Break out your best dress (he likes dresses on a woman) and your most high-end perfume – give him something to look at and drool over. 
After all, this is one of the easiest ways to communicate your interest without being needy, at all. A woman who dresses up for a guy is definitely got more on the mind than just friendship! 
Women throughout the ages have used this as the best and easiest way of communicating to their crushes how they feel! So, go ahead, use what you've got! 
6. Praise His Accomplishments
Like flattery, Leo man are most happy when their efforts and accomplishments have been seen and praised. For example, he got a promotion – celebrate with him! Make it a real thing, show him your joy on his behalf! This shows both support and major romantic interest in him and his life. 
Any accomplishment he achieves, large or small, make sure he knows just how proud you are to know him, and maybe drop a hint that you'd always be there to celebrate with him, if he wanted it. You've got your timing right because he's already so pleased with his achievement! 
Read next: How to Get a Leo Man to Text and Call You First
7. Share A Hobby With Him
An excellent way to convey your desire for him without pushing him away is to share a hobby with him. To be clear – not a hobby of yours, but rather, of his. Such as hiking, or dancing, or festivals. Be truly enthusiastic and interested in what he loves to do, and join in! 
This is a very easy and subtle way to show him you see him in your future and would like to be in his. Even if you might not like the hobby at first. Give it a chance. At worst, it will show that you will always make an effort for him! 
Keen to learn more about the Leo guy? Want to find out how to capture and keep his generous and loving heart? Look no further – my Leo Man Secrets Book has all the tips you need! You can find it here.
And let me know how things go with your Leo man in the comments. Don't worry, they're totally anonymous!
Wishing you all the luck in the Universe.
Your friend and Relationship Astrologer,
Anna Kovach
---
---
Similar reads