Dating the youthful Leo man can be thrilling and dramatic. His luxurious and romantic nature easily makes him any woman's dream. 
From mindful massages at a top-rated spa, to shopping sprees at your favorite store, the Leo man aims to put on a show and most importantly, to please. 
When it comes to showing interest in the Leo man, it is important to express confidence and originality. The Leo man is turned on by a woman who can steal the show when she walks in a room. 
At the same time, Leo men are dominant fixed fire signs that need power and attention to feel in control. 
Because of their strong egos and moody personalities, it can be difficult to know how to express interest in the Leo man. 
If you're wondering how to approach this charming man without coming across clingy or needy, keep reading this article and I'll share four easy ways to tell the Leo man you're interested without scaring him off or pushing him away. 
4 Ways To Show A Leo Man That You're Interested (Without Being Needy)
1. Surprise Him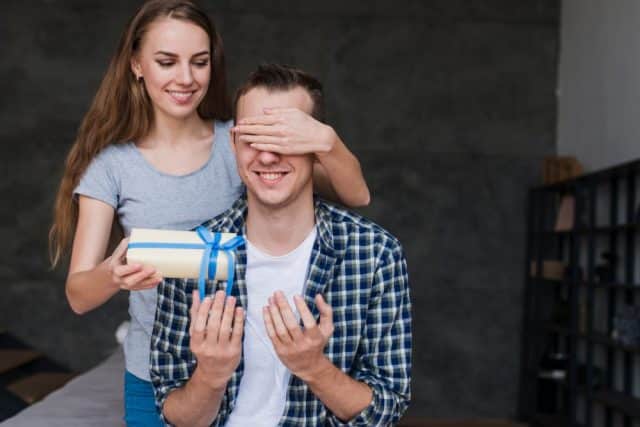 If you are friends with a Leo man or you've known each for a while, it's okay to let him know you want to take things further by surprising him with a thoughtful gift. 
Even if you don't know your Leo man all that well yet, he will still appreciate a thoughtful gesture or experience. 
For example, if you and the Leo man are comfortable with each other and you know where he works or loves, you could surprise him one day with lunch. 
You could also surprise him with tickets to his favorite sports team and encourage him to take a family or friend. 
His family and friends mean everything to him. So, this will win you major brownie points. 
2. Ask Him Out
If you're feeling courageous, make the first move and ask the Leo man out! Tell him that you want to spend some time getting to know each other one-on-one.
When it comes to activities and dates that the Leo man will love, choose experiences that highlight his best attributes. He wants to be the center of attention even if you are the star of his one-woman show. 
The Leo man also loves dancing, and anything that involves physical movement. He will appreciate being around someone who makes him laugh and helps him loosen up. 
To avoid coming on too clingy, only ask him once. If you keep reminding the Leo man that you want to see him, he may think that you're too easy of a catch, or worse, annoying. You'll push him away instead of turning him on. 
Instead of being clingy, let him miss you! He enjoys it when you play a few rounds of hard to get. 
Just don't make him chase you too long… 
3. Be Attentive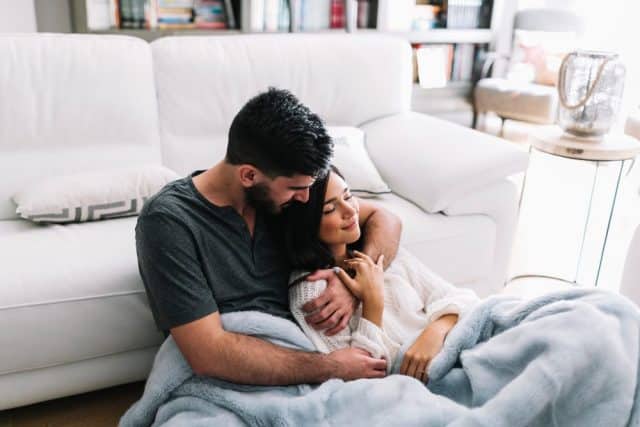 It's no secret that the fiery Leo man needs lots of attention –especially from the woman he loves. 
If you want the Leo man to know you are interested, you need to be attentive. 
For example, if the Leo man texts you, don't take two days to text back. Text him back in a timely manner. Show with him with your actions you want the relationship to proceed. 
Another way to be attentive with the Leo man is to focus on him when you are in public. The last thing a Leo man wants is a partner with wandering eyes. 
Make eye contact, hold his hands, rub his back, and let him know that you're there. He needs to know that he is the focus of your affection. 
4. Dress Up For Him
Born a showman, the Leo man loves a woman who enjoys to dress up and play just as much as he does. 
Therefore, if you like a Leo man and want to show him that you're interested without seeming clingy, you'll get him to notice you by making sure you dress up when you're around him.
For example, if you have a crush on a Leo man at your office or local business, ditch the old jeans and pull out your heeled boots!
Do something nice to your hair and paint on a nice lip. 
Show some effort for him. Make him notice you! He will make sure he tells you how much he appreciates it. 
Read next: 7 Things to Talk About on a Date With a Leo Man
Final Thoughts
Now that you know how to show interest in the Leo man without coming across clingy, how will you make your move? 
Will you be bold and ask him out? Will you get creative and surprise him? Or will you pull out your inner fashionista and put on a show he will never forget? 
Either way, I encourage you to make your move with the Leo man. You never know what's in store for you!
If you're wondering if you and the Leo man are a good fit, you can take my free love compatibility quiz here.
Wishing you the best on your relationship journey. 
Your sister and friend, 
Anna Kovach