Let's discuss the Leo man's horoscope for December 2021. Read along to find out what more awaits the Leo man in this final month of this year!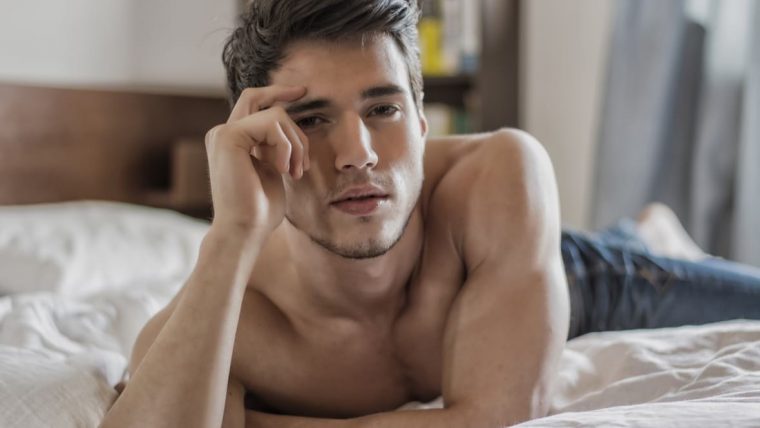 Hello, my darlings! How are you? Fabulous, I hope! Okay, so the end of 2021 is here, and the final month is upon us… let's dive right in and see what awaits the majestic Leo man!
The New Moon in Sagittarius puts the Leo man in a very positive and romantic mood. He'll be up for fun and dates that include dancing, exploration, and things new he's never done before. He shouldn't push aside his health, though, so it will be wise for him to schedule his yearly check-up at this time. 
The middle of the month finds him still in a good mood. The only way his spirit may fall below the freezing point is if something unavoidable for him comes up and he has to focus on something he has to do instead of what he wants to do.
The Full Moon in Gemini can go either way for the Leo man. He might be in a great, festive mood, or he might feel burdened with some unexpected news that isn't so peachy. He'll be romantically inclined, that's for sure.  
The end of the month puts the Leo man in a romantic and sappy mood. He'll be passionate and touchy-feely. He'll want to dance, to enjoy himself and his company, and to have a good time. 
Considering all things and the global situation, it's not bad, not bad at all. The Leo man has a great sendoff for 2021, and he'll have an even better 2022. 
Leo Man Predictions for December 2021
1. You Spin Me Right Round, Baby
So, at the beginning of the month, the Leo man will be very romantically inclined! His fifth and seventh houses will illuminate, meaning that love is searching for him. Some family matters might halt his romantic plans, true, but that won't stop him from executing them!
He will be very charming and verbally expressive towards his partner or love interest. The Leo man will be very flirty and seductive during the New Moon, as it will illuminate his fifth house of pleasure passionately. 
What's more, his seventh house will see some action, too. There are some choices to be made during this transit and some fantasies to be fulfilled. The stars tell me that this will be a very pleasurable New Moon for the Leo man and his chosen one. 
He should, after all, pay closer attention to his heart and cardiovascular system at this time, so a yearly check-up is something that should find its place on his agenda. 
This New Moon will definitely bring out the romantic in him, and he'll want to wine and dine and be at the center of attention. Doing something bold and eccentric is a good idea for this moment in time. 
Going out to a stand-up comedy night, or hanging out at a bar with salsa music and dancing the night away are some excellent choices for dates. Being all starry-eyed, romantic, and open about your feelings is the way to go during this lunation. 
2. I Want It All
Midmonth puts the Leo man in another good and pleasure-seeking mood. It's very possible that he'll call you out on an exciting date. Or it could be a movie night with a movie that involves a lot of excitement and steamy scenes. 
He's feeling quite turned on at this time, and he wants to experience the rush of travel and sightseeing with his better half. If that's not physically possible for him, he'll want to do the first things that resemble that scenario. 
Don't be surprised if he suggests watching a James Bond movie or if he asks you out to ice skate. His emotions are all over the place; the festive atmosphere has gotten to him. 
But, some daily and family matters will try and preoccupy his time. This may put a damper in his spirit, and he might need some extra cheering up via the text or by being mentioned in Instagram stories. 
Leos love attention, and being shown off or praised publicly will always do the trick for them, so keep that in mind if your Leo man shows signs of being blue. 
What's more, he'll really enjoy any exciting ideas and topics that you might share with him at this time. Your Leo guy will accept any kind of "fresh and green," and he'll be up to trying anything. So, that's good to keep in mind! 
3. As Giddy As Can Be
The Full Moon on the last degrees of Gemini will illuminate not only his eleventh house but his sixth house too, the house of daily matters and health. So in that way, this might be a turbulent lunation, and he might receive some upsetting news. 
Other than that, his mood and good vibes are on the rise. He is feeling giddy and excited like a little schoolgirl over the upcoming holidays and New Year. The Leo man loves celebrations and times spent in good spirits. 
His fifth house will be really accentuated, and he'll want for his (festive) plans to come through, so he'll be very invested in planning, preparing, and acquiring everything needed for his great party. 
When it comes to his relationships, some things might end at this moment in time, and he will feel some serious relief and weight off his shoulders. But he won't talk about it – instead, he'll focus with all his might on the good times that are about to come. 
He'll remain positive (at least on the outside), and he'll hide away any turmoil or emotional pain he might be feeling right now. Whether that's a good or a bad thing, only he knows. But on the outside, he'll make everything seem dandy and celebratory. 
He might have vivid dreams that will foretell about his future, and if he decides to share something about a dream he had, you should tread carefully but be honest about it. He might receive some important messages and news around this time, and if they concern his health, he should not sweep them under the rug. 
4. Fireworks!
New Year's Eve really puts him in a romantic mood. He'll want to feel good, to forget about all sorrows, and just have a good time. He'll soon receive some good news about his monetary gain and inheritance. 
But on the other hand, he'll also feel extra romantic and touchy-feely at this time, he'll feel the need to be sappy and romantic. The Leo man will want to get the weight off his chest, especially when it comes to his emotions. 
So, if the things have been brewing for some time now between the two of you, you can expect a grand confession. If you have been together for some time, then he'll seek comfort and emotional reassurance through passion and physical expression of love. 
Either way, this night will be a night to remember. Truly. It's going to be great, and he's going to be in a really good mood!
Read next: 5 Guidelines for Saying "I Love You" to a Leo Man
My Final Thoughts
There you go, my darlings. What a time to be alive, heh? The Leo man has it good, especially towards the end of the year, which is very nice. We all need some good news during these trying times. 
Some of these transits are going to feel different for individuals than I have explained here. While generally accurate, these predictions don't reflect the entire depth of information found within your partner or love interest's birth chart.
I noticed this and saw a perfect opportunity to bond more with my readers. As a result, I created the VIP Consultation service for my readers who desire one on one consultations with me. It's a way for me to get to know you and for you to gain personalized insight into your relationship. 
Wishing you all the luck in the Universe, 
Anna Kovach
---
---
Similar reads