May is a peaceful but passionate month. There are calm seas, combined with intense emotions and a need for authentic connection. The vibe of the month is wise, majestic, serene, and sincere… Overall, the Leo man is very happy to make a new connection. He is, however, very independent and feels content in his own being. Read on to discover the best ways to bond with him this month. 
How To Attract A Leo Man In May 2021
1. Keep It Chill!
It's time to tone it down this month. If you read last month's tips and guidance, you will know that April was Aries season and a month of passion and excitement. Flirt away… be fierce… project a sunny disposition… That was the gist. But May is Taurus season, and this brings a very different energy. 
Taurus is extremely down-to-earth and "chill." They're easy-going with a modest nature. Yes, they're passionate, they can be very self-expressive and excitable, in fact, however Taurus is generally laid-back. 
It's time to keep things chilled and relaxed. If you're going to flirt, (i.e., if it's in your nature and you can't escape it!) then make sure you do it in a serene way. If you want to share your views, do so with passion but centeredness. Remain mature and show you can embody calmness and serenity. 
The Leo man responds well to the Taurus vibe, especially after coming out of such a highly charged month. This is because Leo and Taurus are both fixed signs and have a few similar qualities. They're both passionate and sensual, so the Leo man appreciates such a romantic and sensual disposition. You should appeal to this at this time. Secondly, the patience and reliability exhibited in a Taurus month puts Leo at ease. If you're a Taurus yourself or an earth or water sign, you can make great progress with this passionate man. 
2. Be Passionate & Sensual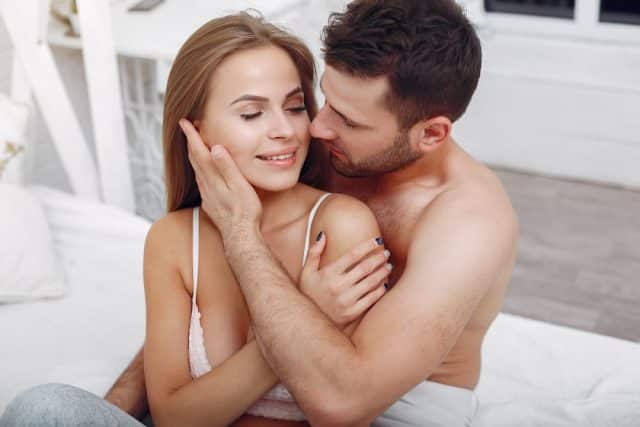 Continuing from the first point, the Leo man is incredibly passionate and sensual. He oozes sexuality, charisma, charm, and magnetism. He loves romance and connecting with a lover over the finer things in life… luxury features strongly in his life. 
Pleasure and joy come naturally to him, thus he doesn't have to work hard for it unlike other signs, like Cancer or Pisces who are more prone to melancholy and low moods. Being positive and optimistic at all times will definitely get his mind racing and heart pumping.
Suggest fine dates with expensive or luxurious items. Don't be afraid to splurge or let him treat you. Any form of "poverty consciousness" won't be well received, the Leo man loves extravagance, glamor and beauty, even in moderation. It still needs to be present in his life. Combining light touch and eye contact that says, 'I want you; I want you to know I want you, but I don't want to come on too strong' is perfect. 
Leo is intelligent and intuitive and knows when he is wanted or liked. He wants to know this, but he also likes an independent woman with dignity and some self-respect. Therefore, this is the perfect balance, as it tells him you're not afraid to let your feelings show, yet you equally have class and can stay relaxed and self-controlled. Being in control while showing your powerful attraction is a major turn-on for him. This is the epitome of passion and sensuality for him. 
3. Independence Is A Turn On
What is also a turn on is independence. Talk about your dreams, goals and your personal life. Talk about your children, or ex-husband or significant life partner… During Taurus season, emotional maturity is amplified. 
The Leo man is naturally mature anyway, but it's expanded even more when the Sun is in responsible and mature Taurus. This is a very earthy and modest month with a natural inclination towards humility, and conservative viewpoints. We are more able to see traditional roots, societal structures and patterns, and family values and accepted topics. Taurus is a sign of tradition, family, and societal structures.
Of course, Taurus is grounded, wise, reliable, and dependable with powerful instincts. Leo adores these traits, you know! Yes, there are some clashes, and if you are knowledgeable in Astrology then you will know that Leo and Taurus aren't the 'most' compatible. Yet there is opportunity for deep and real, lasting and true love, a soulmate bond.
Qualities and traits are brought to light during specific seasons. It's almost like the star sign that the Sun is in rules – it becomes the "star" of the month. Project an aura of independence, emotional maturity, self-honesty, and authenticity. Don't show any fear when talking about yourself or your past. The Leo man knows your roots define you and have made you stronger. He knows this because he too has faced the "shadow" and hardships of his past, to evolve into the majestic man that he is… 
4. Show Reliability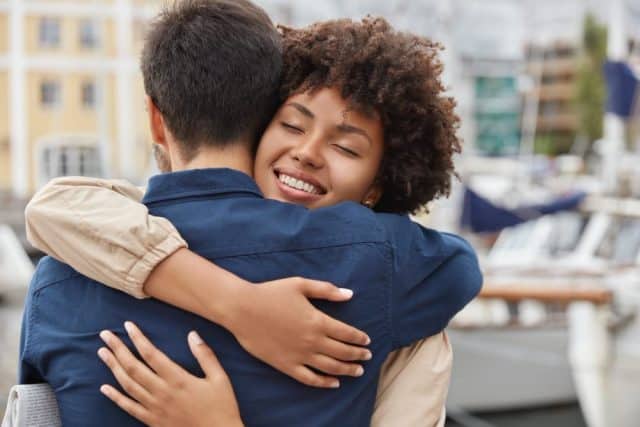 Show up. Quite literally! Cancelling or rescheduling is a red flag for him, so no letting anxiety or second-guessing out of fear take over. A genuine excuse is legit, but anything less than sincere 'having to cancel' will not be warmly received. 
If you can keep your word, do what you say you will, and show up for yourself, well, this shows character. And the Leo man loves a woman with character. Reliability speaks of dependability, and this shows respect (in Leo's eye…). This is quite a practical sign being fixed in nature.
Patience is linked here. Be patient when he talks and opens up to share his views. Self-expression is extremely significant to him, and anyone – friend or lover – who doesn't have patience, or who interrupts frequently when he's trying to talk, is dismissed. Your capacity for listening and being patient is connected to reliability and responsibility. The least you could do is have respect for his time and dignity! (Yes, he is a proud and noble lion…) 
5. Be Discerning
Leo likes the discernment and intelligence of Taurus season. This is continued into the latter half of the month when the Sun enters Gemini. Gemini is curious, discerning and inquisitive too, and Gemini sign is further considered soulmate potential with Leo. They measure high on the compatibility scale. All in all, show your intelligence. Wow him with your ability to read between the lines, see multiple opinions and points of view, and discern information and events. 
There's no harm in "showing off" just a little either. There's a Full Moon Lunar Eclipse on the 26th, and this is happening in fiery and action-focused Sagittarius. Sagittarius is a visionary, idealistic and extroverted with a very enthusiastic and upbeat nature. 
Now is the time to let your inner light, passions and knowledge shine. Courage and commitment to a higher truth, higher ideals or spiritual philosophies, and anything that may be deemed maverick or original are embraced. 
Don't be a rebel just to be a rebel, but do let him know you've got a mind of your own. 
Read next: Seducing a Leo Man Can Be Pretty Hefty – Apply the Following Rules
Final Thoughts & Key Astrological Transits
The Lunar Eclipse at the end of the month is an ideal time to tap into Leo man's qualities and seek connection in a way that works for him. Gemini season and the Sag moon reinforces this. 
Until then, pay attention to the signs and signals you're receiving. Patience and intuitive wisdom birthed from maturity and emotional intelligence are called for this May. The Leo man secrets are a great tool I've created for you, so check them out! 
Do you have a Leo man in mind that you'll be using these tips and tricks on this May? Let me know in the comments below! I love reading stories from you all.
Wishing you light, love, and all the luck in the Universe on your journey!
Your friend and Relationship Astrologer,
Anna Kovach