Leo is the heart of the Zodiac; the Leo man is born into the sign situated in the center of all twelve Star signs. He is also ruled by the lion, a majestic, regal, and proud animal, and the Sun– the planet symbolizing life force, vitality, passion, and positive willpower. Self-expression, creativity, and benevolence is Leo. 
In February, there are a lot of positive energies influencing him! A New Moon in harmonious Aquarius accompanies Aquarius season, which lasts until the 19th. From the 19th, the Leo man is feeling more romantic, spiritual, and intuitive than usual – traits provided from the Sun being in Pisces. All in all, this guy is certainly open to love and companionship.
How To Attract A Leo Man In February 2021
1. Be Slightly Mysterious And Ethereal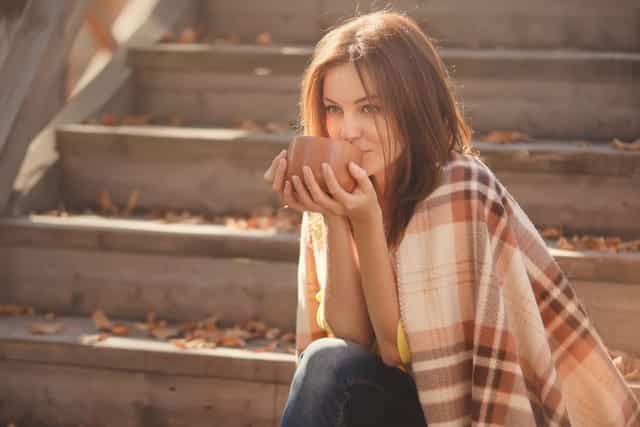 If you're a Cancer, Scorpio, or Pisces, you will instantly know what this means. Being ethereal means being mystical, connected to all of your senses – your extrasensory ones as well as your physical ones – and 'away with the fairies' in a grounded and conscious way. It is being conscious of your aura, the astral realms, and your spiritual self. The divine. 
During Pisces season, Leo is very in tune with the spiritual realms. This largely stems from his imaginative and creative skills and talents. Leo possesses immense creative spirit and with this comes profound imaginative abilities. 
Well, to connect to the artistic and imaginative realms, one must be aware of subtle energy – spiritual perception. Universal archetypes and insights into the self, life, and consciousness are rich in those who can perceive subtle energy. 
Being spiritually open with an aura (vibe) of mystery and ethereal consciousness is therefore advised. It can be incredibly irresistible to the Leo man too. You might want to check your compatibility. Traditionally, the fire and air signs are most compatible with the Leo man, but when the Sun is in Pisces, he is open to different energies and personality types. 
2. Inspire and Speak To Him In Poetry
The Arts, poetry, music, inspiration… these are all buzzwords this February. The Leo man is extremely seducible at this time, and you can seduce his mind through poetry, intellectual connection, and topics that get his creative juices flowing. Artistic inspiration is motivating him daily. Behind the scenes, he's most likely listening to inspirational podcasts, watching empowering documentaries and movies that pull on his heart strings, and reading all sorts of books. 
Quite simply, be as bold and creative as you can possibly be! Rumi can be cited to him over candlelight dinners, or when relaxing in a more chilled and down-to-earth atmosphere. Allow the sounds of love, beauty, philosophy and romance to fill the air around you both… light candles, burn essential oils, speak softly from time to time, and offer him a massage. Oh yes, don't be afraid to bring out the massage oils and romantic items this month! 
Do so with some healthy masculine self-assertion and you will have him utterly intrigued, captivated even. Learning to balance and merge feminine sensuality and beauty (magnetism) with the strength of a more masculine and dominating energy should be your goal this month.
3. Project Majesty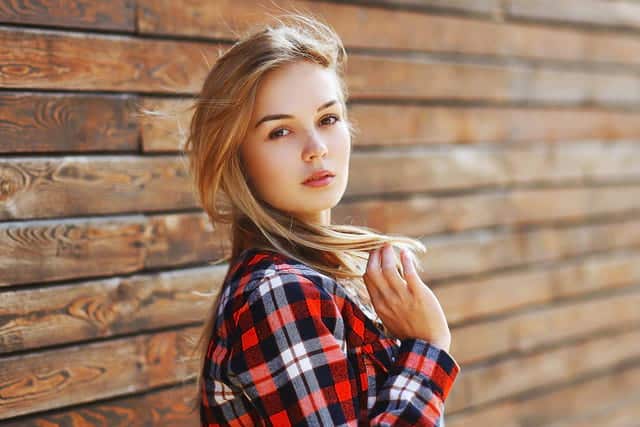 Image is important to the Leo man. He likes confidence and charm that oozes sex appeal. A noble, regal, and majestic vibe is deeply appreciated and admired. He is looking for a queen, not a princess! Sophistication is incredibly sexy at his age. Maturity combined with wit and positivity will be well received too.
Leo projects an aura of class, social grace, as rare dignity. He is benevolent, classy, intelligent, and noble, and expects the same in a partner. If you really want to catch his eye, work on your self-image and communication powers. Be classy yet sexy, kind but flirty, and modest while showing yourself off, whether that be your talents, intellect, experience, or beauty. 
Glamorous lifestyles are suited to this lion, so things other men might consider over the top or the like are actually seen as sparkly and alluring. Elegance, style, fashion, and self-assertion all add to his attraction just as soul, heart and depth do. Remember that Leo sign is ruled by the lion – the most regal animal!
4. Don't Be Sleazy Or Shallow
And, toss out all notions of sleaze or shallowness. Superficiality may suit a younger Leo, but for the wise and mature men of this Star sign, sleaziness no longer has its appeal. Certainly, be beautiful – inner beauty radiates out and being conscious of your physical appearance is a necessity for this guy. However, his promiscuous and shallow days are long gone. 
If you want to try your hand at flirting with style and grace, this man is happy to be your guinea pig. He is generally upbeat, optimistic, and easy-going. He tries to be as accepting and non-judgmental as possible, and being fiery with the positive persona that accompanies allows him to socialize with people from all walks of life. Seeing an attractive and beautiful woman attempting to flirt with him, regardless of how developed your banter and wit is, will provide pleasurable humor to him. 
What I'm saying is: it's ok if you love laughter yet aren't the best joke teller! The Leo man has enough wit and humor for the both of you, so be open and relaxed around him. A bit of insecurity when displayed with sincerity is very attractive. Vulnerability is adored.
5. Remember The Power Of Intelligence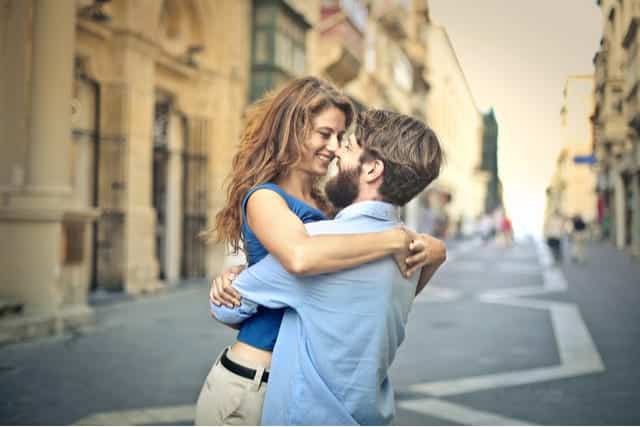 The New Moon in Aquarius on the 11th brings the qualities of originality, inventiveness, and altruism to the forefront. However, Aquarius is also an air sign, thus deeply intellectual. Intellect combined with intuition is something the Leo man seeks. 
He loves to be wowed and charm, what may be considered a turn off or attention-seeking by other star signs is viewed as conscious effort, and a genuine interest in creating a connection. You shouldn't worry about coming across as arrogant or superior if you're simply expressing yourself intellectually.
Talk to him about your personal opinions on politics, health, well-being, astrology, history, science, new technologies, "conspiracies," and anything else you feel in the moment. Again, he is extremely easy-going and laid back – although he does have class and sophistication. There's a Full Moon in perfectionist and duty focused Virgo at the end of the month (27th), therefore he'll be feeling more connected to his service-oriented side.
What does this mean? Speak about humanitarian topics, universal compassion, Buddhism, volunteering, your ideas into the meaning of life, and anything that shows you as wise and intellectual but empathic. Virgo may be only concerned with the small details and not the 'big picture,' thus lacking vision, but this sweet and modest earth sign is dedicated to helping others. Charitable and altruistic topics are favored. 
Read next: 5 Texting Tricks to Get a Leo Man to Chase You (Again)
Final Thoughts And Key Astrological Transits
There is an aura of majesty, grace, and compassionate charm surrounding the Leo man throughout February, particularly towards the end of the month. Pisces season brings out his empathic and spiritual side. Adding some sensitive, psychic, and dreamy water energy to fire produces steam… be ready for a lot of passion this month!
Take note of these tips and be sure to read the Leo man secrets for clarity. 
And let me know which of these tips you found most helpful to score your Leo guy. The comments are totally anonymous!
Wishing you love and light on your journey.
Your friend and Relationship Astrologer,
Anna Kovach